Joined

Sep 29, 2008
Messages

2,022
This will be my first attempt at restoring an old boat, so I thought I?d do a build along. That way, in exchange for providing you folks a little humor (inevitable due to my inexperience), I can ask a bunch of redundant silly questions!
The boat is a 66 Starcraft Sunchief. It?s 21?7? long and came with the 110 HP Mercruiser Sterndrive option.
The motor had a head job in 83 and a full engine rebuild to 040 over in 84. When not in use, it was parked in a carport. She hasn?t been in the water since 02 when she was winterized and parked in a garage. I bought her from my brother a couple of months ago and I?m ready to try and bring her back to original condition with exceptions being some small cosmetic upgrades.
The plan is to re-do the floor and flotation, new paint top & bottom, complete re-wire, re-upholster the seats, new fabric in the cubby hole area on each side (haven?t figured out the term for that area) new finished wood side panels and dash in lieu of the fabric covered stuff, and new marine vinyl in lieu of the deck rotting carpet, new gauges & steering wheel.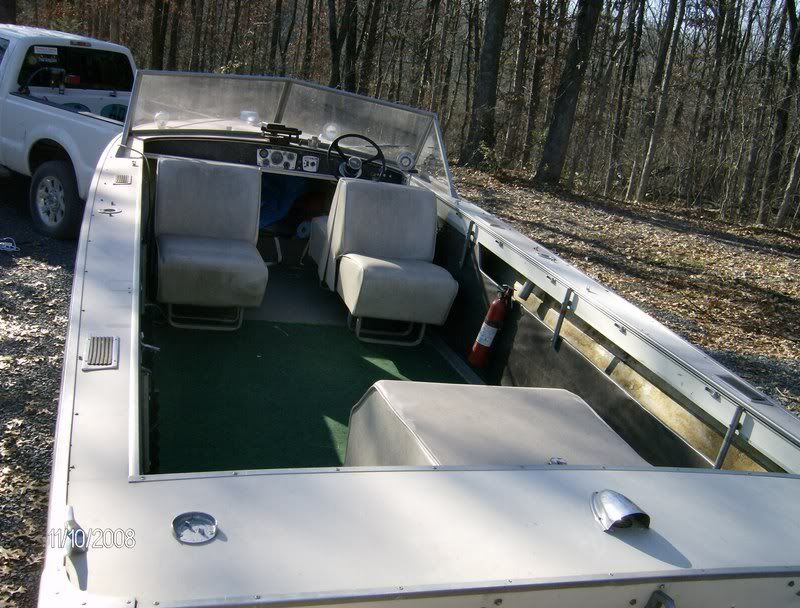 My brother?s teenagers piled all sorts of stuff on it, and a few months ago he painted his 71 Harley some sort of red color, resulting in the entire boat being pink from overspray???
I?ve been really worried about wet flotation and the resultant rust/rot. So today I removed the seats, carpet, fuel tank and one side panel. So far everything?s looking good!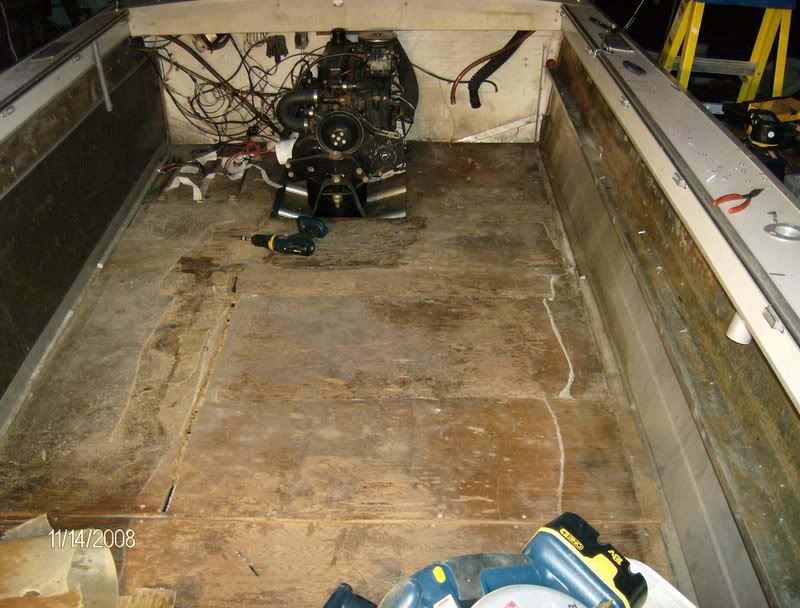 The sun started going down and the temp started dropping and this stage of the restoration is being done in the carport, so I decided to remove the reinforcement and yank out one sheet of the plywood just to get a peek at the danged flotation I?ve been losing sleep over. Everything looks pretty good here.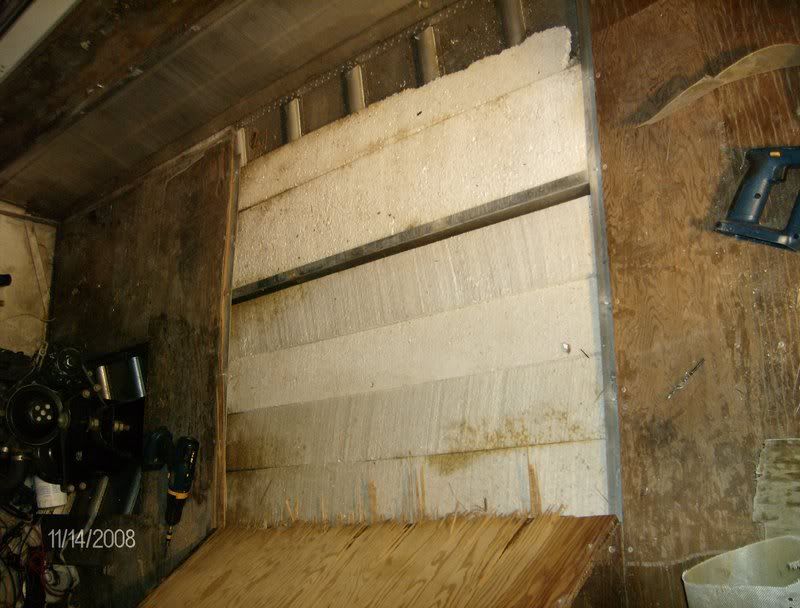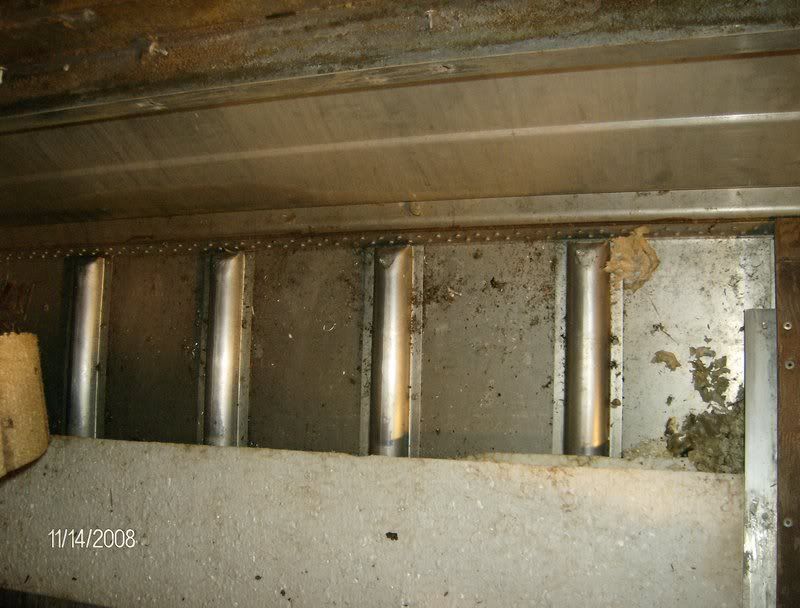 Tomorrow afternoon I?ll remove the other side panel and all of the flooring.