It's hard to order parts when you don't know EXACTLY what engine you have! The air cleaner cover is no help (scraped/peeled) and I couldn't find any metal model tagging by the starter/bell-housing.
Here's what I know:
- Boat is a 1983 Bayliner Trophy
- Engine is not original
- Motor is cast "B230" next to oil filter
- Intake has "46408" marking
- Timing cover says "B230F" and "NR: 6670"
- Head is cast "1000" and "531"
- Lower Unit is Volvo Penta 270
Here's what I think:
- Prior Owner told me it's an AQ125
- Looks to be an junkyard auto engine
- Closed cooling system was removed at some point (uses raw now)
Here are some pictures. Let me know if I you'd like pictures of anything else, or if I can look anywhere on the engine for more markings.
Port: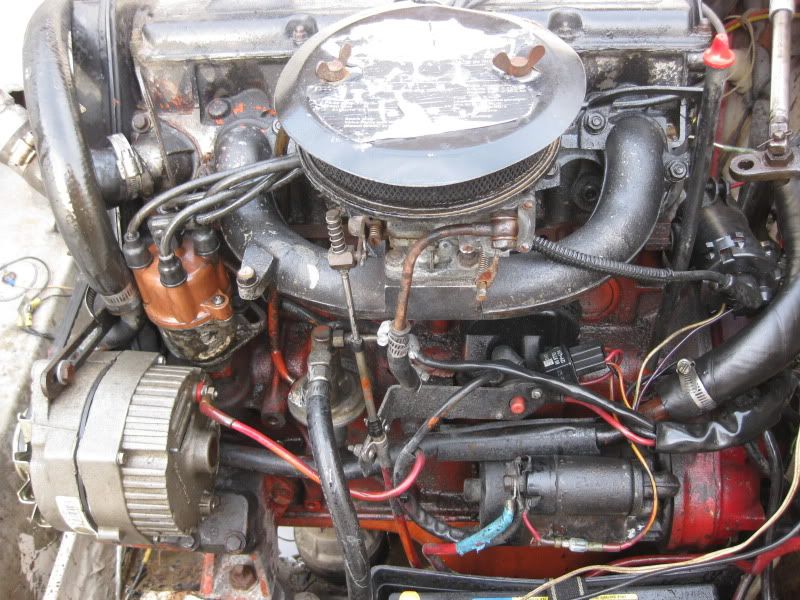 Starboard:
B230: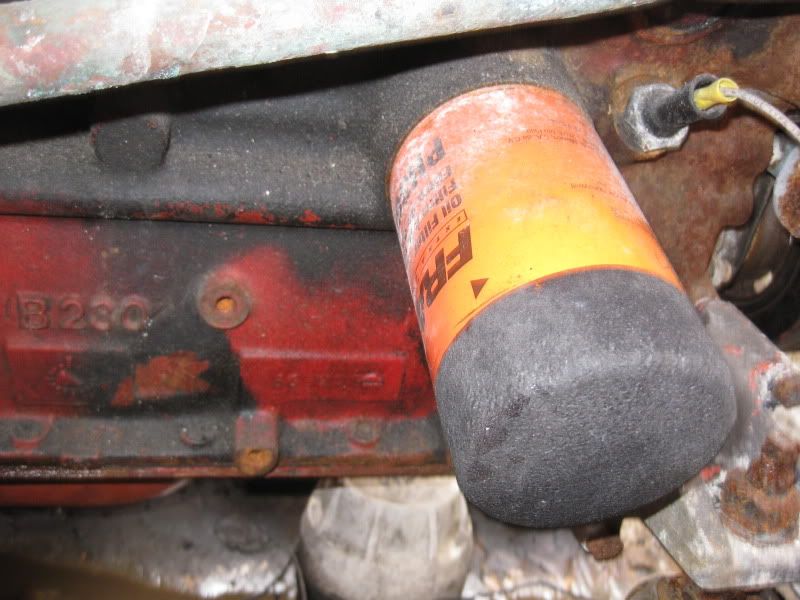 Front: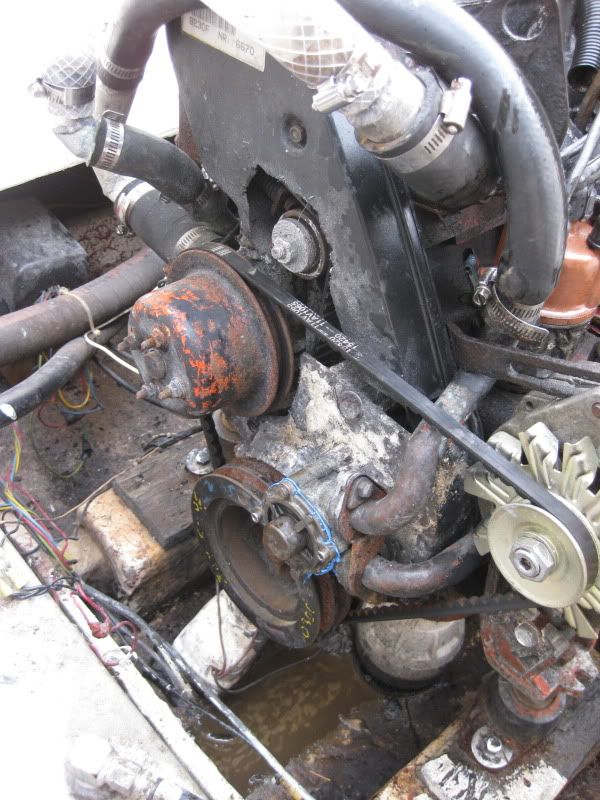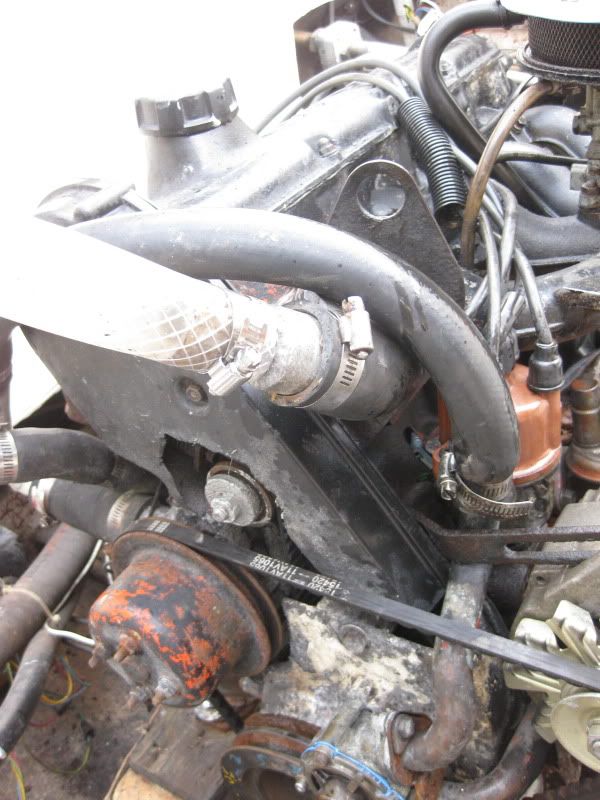 Top (disregard the coolant hookups, I was doing a pressure test):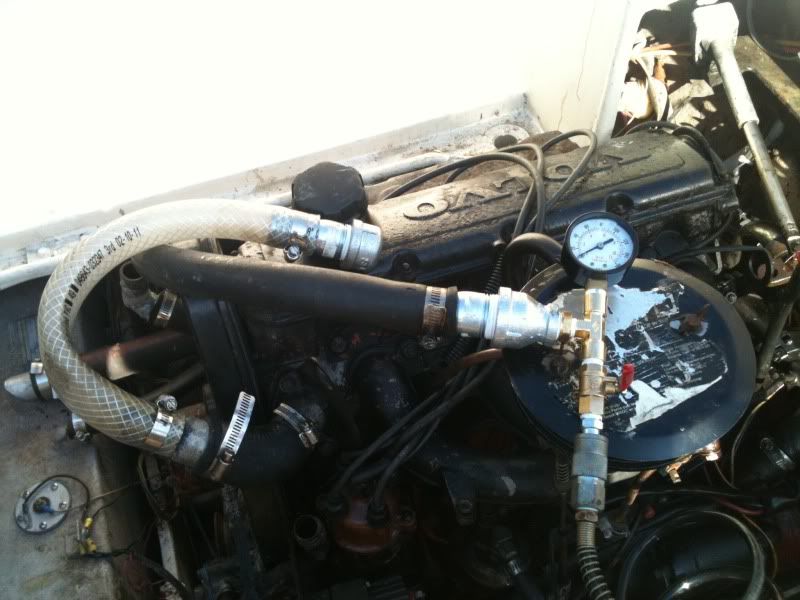 Any help is greatly appreciated!