Launch Day, The final frontier: These are the voyages of the restoration of the sportfish Enterprise. The 2 year mission to explore strange new crevices, seek out rot and rubbish, to boldly go where many here have gone......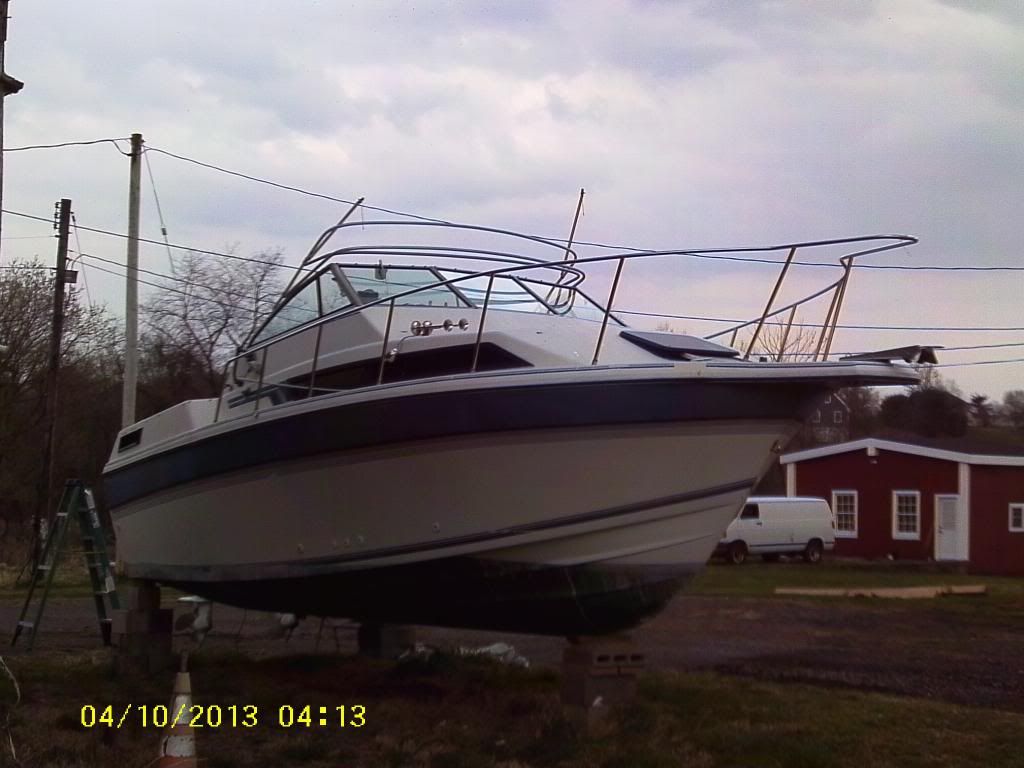 ok so, short history, ive owned the boat since the mid 90,s but its been drydocked for like 8 years after the pulpit hung under the bulkhead during a storm. Also, the motors, though relatively low in hours, are rusting out due to the PO cutting the drip edge of the engine hatches to allow room for the flame arrestors since the bonehead wanted to remove the cross brace out of lazyness i guess, ive struggled with it since, especially with these interference motors ....more on that later as its one of the repairs needed to be figured out.
Plan is to replace the twin 4 cyl volvo aq171c's with new twin GM 5.7l and shim up new lower units on the existing 290 drives. Check for bad wood in the engine compartment, and prep it for the new power. Repair the pulpit damage and the engine hatch butchery, renovated entire interior, in and out, shoot the entire boat with PPG Concept, and go over all other systems and fix whats needed. Needless to say, ill be here for a while
Anyway, ill try to update this as often as possible with plenty of pics, and am open to all advice, help, commentary, or any old BS....now lets see if the test pic i uploaded shows up....