Hi all,
Wow, I just looked at my profile and saw that I joined this site in the summer of 2012. I probably should've started this thread back then and just stated that I/we were at the beginning of restoring this boat. But, I lurked all over this thread and read everything I could about stringer and floor repair. However, before we get to the boat, I'll give you a brief summary of the backstory.
Boat backstory: my cousin is a very accomplished skier, and back in the 90s after shopping for a tournament ski boat, he decided to go not with a Nautique or a Mastercraft, but with a Ski Centurion (out of Merced, California). At that time, there wasn't a Centurion dealer within 300 miles of his house in Northeast Tennessee. So, he worked a deal and purchased the boat directly from the factory. After owning his boat, he sold it to upgrade to a Supra. He liked the Supra for everything but slalom skiing. My cousin is in the Navy and he sold the Supra and deployed to the middle east. Upon his return he decided to go back to the Ski Centurion. The problem was he couldn't locate his original boat. After shopping around, he purchased a 1993 Ski Centurion Falcon with an open bow with intentions to restore it and use it as his daily boat. A few months later, his original boat showed up on eBay (in Arkansas) and he promptly purchased it. The 1993 open bow falcon sat in his driveway pretty much untouched for a couple of years.
At this point, I began to plan the seed, that if he wanted to get rid of the open bow boat, I was interested. We "talked" about it for nearly 3 years before my involvement. I guess he planned to eventually restore the boat and sell it.
The boat was purchased up east out of a barn in Delaware. It hadn't been registered in a half dozen years. It had been used in saltwater, and it had run aground.
My uncle and cousin took delivery of the boat in New Jersey. As a result, we nick named it "The New Jersey."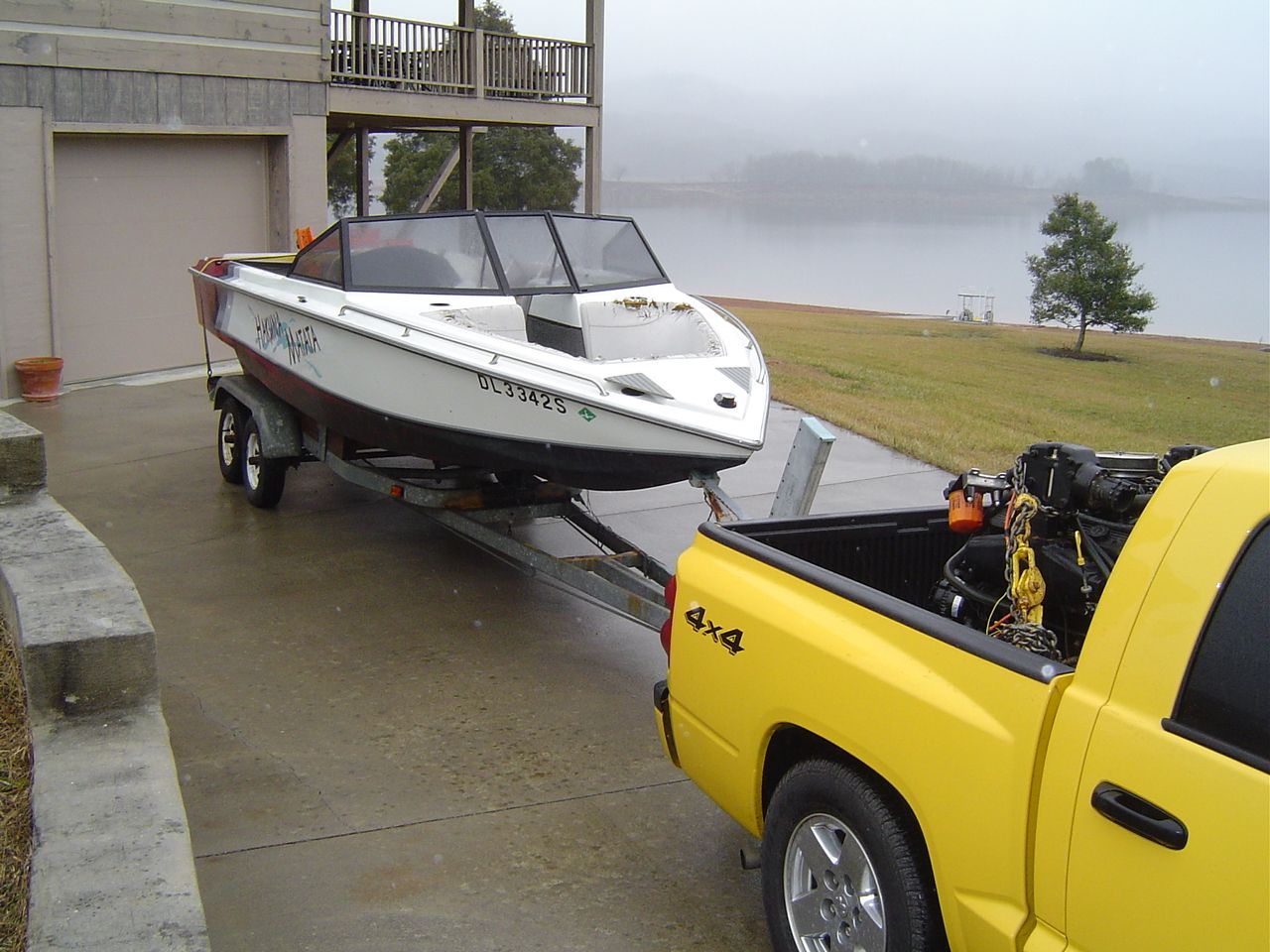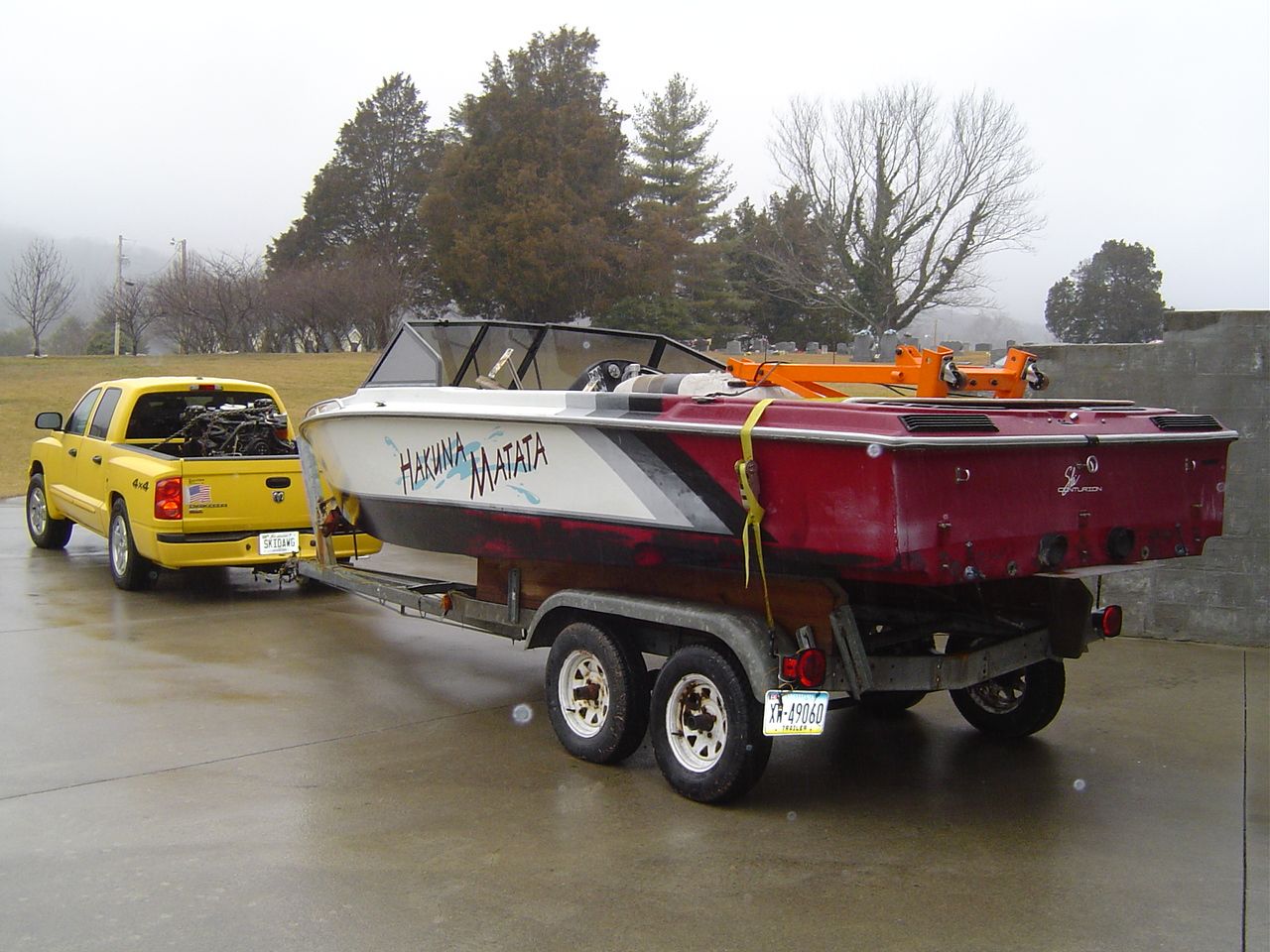 My uncle joked that it was good thing that it was dark when they picked up this boat...had they seen it in the daylight, they might not have drug it home to Tennessee.
My cousin did a lot of the clean up and first phase work before I got involved. Yes, it is sitting on a sailboat trailer. And yes, that is a second engine in the back of the pickup. The owner had taken that engine as a partial payment for some work he had done. I guess he had planned to replace the original engine too.