Hey all! This is my second thread documenting a boat project, thanks for checking it out! First things first - the patient...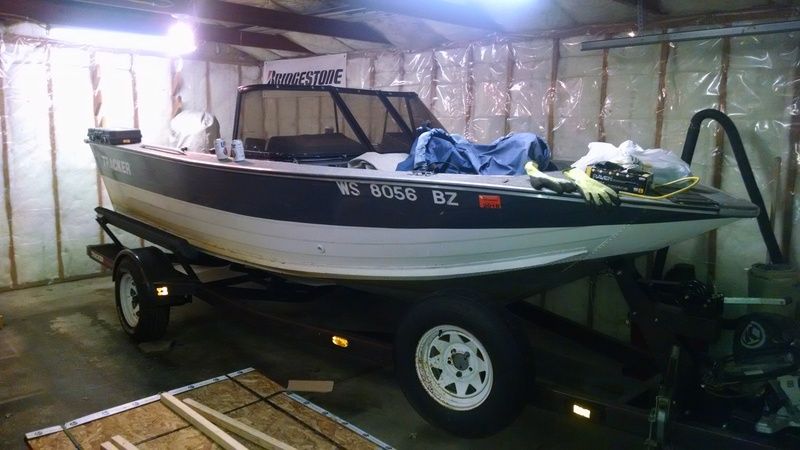 Sorry, I don't have any pictures on the water, I'm mostly in or behind when she's on the water. Wife and MIL do, but they put them into the picture video thingys lol.
Anywho, I believe the Magna was a gift from my wife's grandma to grandpa, i believe they're the second owners. Grandpa passed a few years back, but it's wonderful to see all the memories come back every time the Magna is gets launched during a family trip to their Lake house in the North woods of WI.This past summer is the first time I've spent any real time on her, and many of the younger ones in the family, as well as myself and FIL enjoy tubing, knee-boarding, skiing and a little wakeboarding too! I installed a tripod in my Sylvan 16 Sport and it made a world of difference, from piloting, wear and tear on the transom, to the riders behind, and have been considering installing a different tripod/pylon setup in my boat, so offered up my current rig to the family boat... my FIL was eager to make the swap! Floor felt solid, boat was always covered and stored under a carport, easy peasy, right? HA! Pour in foam makes the condition of a wood deck deceptively solid! Needless to say, we drug the Magna 5 hours home in August with high hopes of returning her Labor Day weekend... and here we are in January.
After agreeing that we wouldn't have her ready to go back for Labor Day, even if we just pulled the rot, and replaced it with epoxy sealed decking, We decided that the foam would be dug out and replaced. Then my buddy stopped by and asked "would an aluminum deck work? Then you wouldn't have to worry about it rotting ever again, right?" and so the project grows! Turns out, I was able to get 2 sheets of 1/8" thick 4'x8' Aluminum for a small amount more than marine ply and epoxy, so FIL said, lets give it a shot!
Start the work: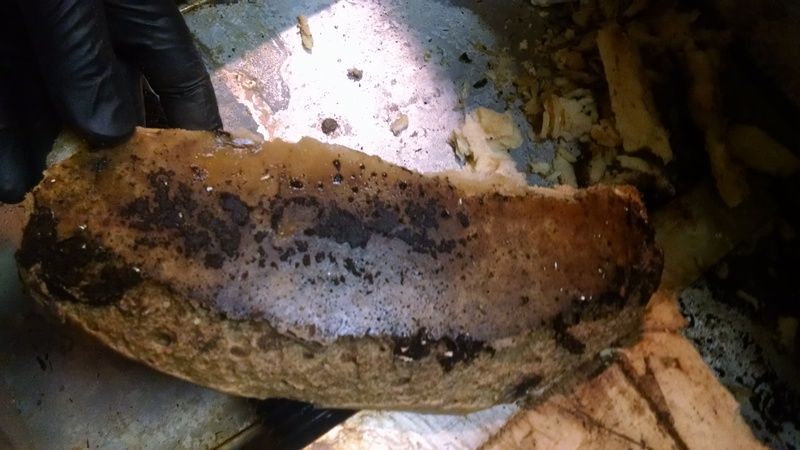 Foam is wet (and frozen, as the garage isn't heated when I'm not out there)