Hello! While I've been a lurker for a few years now, I feel it's time I finally start a thread!
My Parents bought this wonderful little memory maker when I was 12 years old, just before our annual family trip to the Wisconsin Northwoods, where we would rent a cabin at I believe the Sand Beach Resort on Crawling Stone Lake. We had been going for a few years by then, my uncle always bringing his 1963 SC Holiday and man what a blast... but now with 2 boats?! Over Joyed! Long story short, by the time I was 18, I was really the only one taking her out, so at 19 I "traded" a truck I bought to my dad for her, as he was driving that truck more than I was, and I was the only one taking the boat out
SCORE! 19 and my very own boat!
Well, I'm 32 now and after years of enthusiastic stress testing(even dragged her to Lake in the Woods Canada for a week long adventure), it was finally time to give her some real love. Seriously, aside from replacing the hinges on the bench seats with Stainless hinges and a couple of the plywood seat boards, I have replaced nothing but the radios... I spread myself to thin through maintenance of this and other toys to ever afford a quality marine radio, plus, every time a friend wanted me to install a newer/ better one in their ride, I got to keep the old one lol.
Anyhow, Here are a couple of pictures introducing one of the things that has brought myself and many a friend endless fun and adventure! Oh yea, The Admiral too!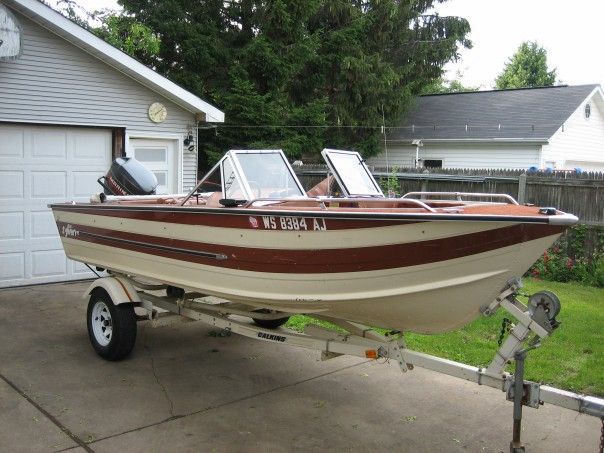 Circa 2006 I believe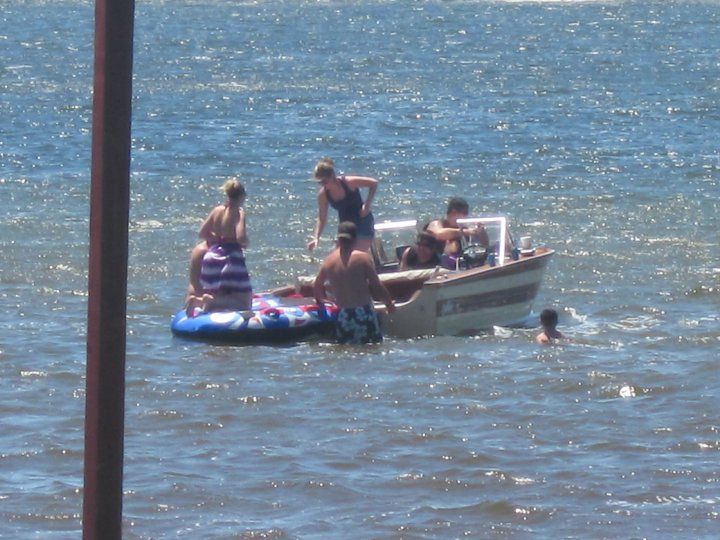 Lake Delavan, WI just before a wedding, I believe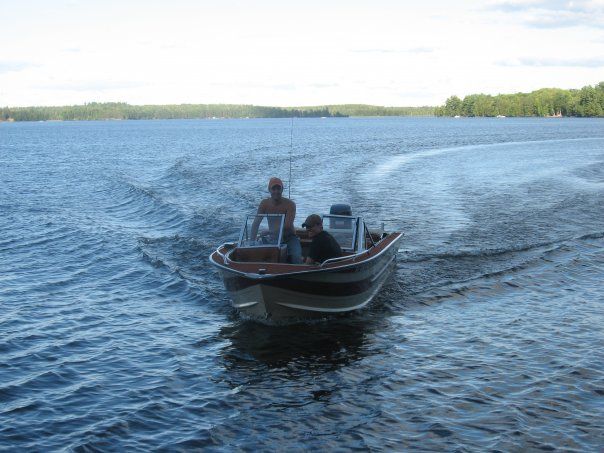 Dam Lake, WI
Responsible Birthday Party on the Boat
Perching on Lake Michigan
The Admiral piloting us out of the Kenosha Harbor
Next post will reveal some repairs!
Thanks for reading!
Jimmy