Sorry this is a long one.
i bought this new to us rig late last season, and only got to take it out 2 times before i found a leaking lower unit prop shaft seal, and had to shop it. I am prepping for this year, and want it to be as flawless as possible.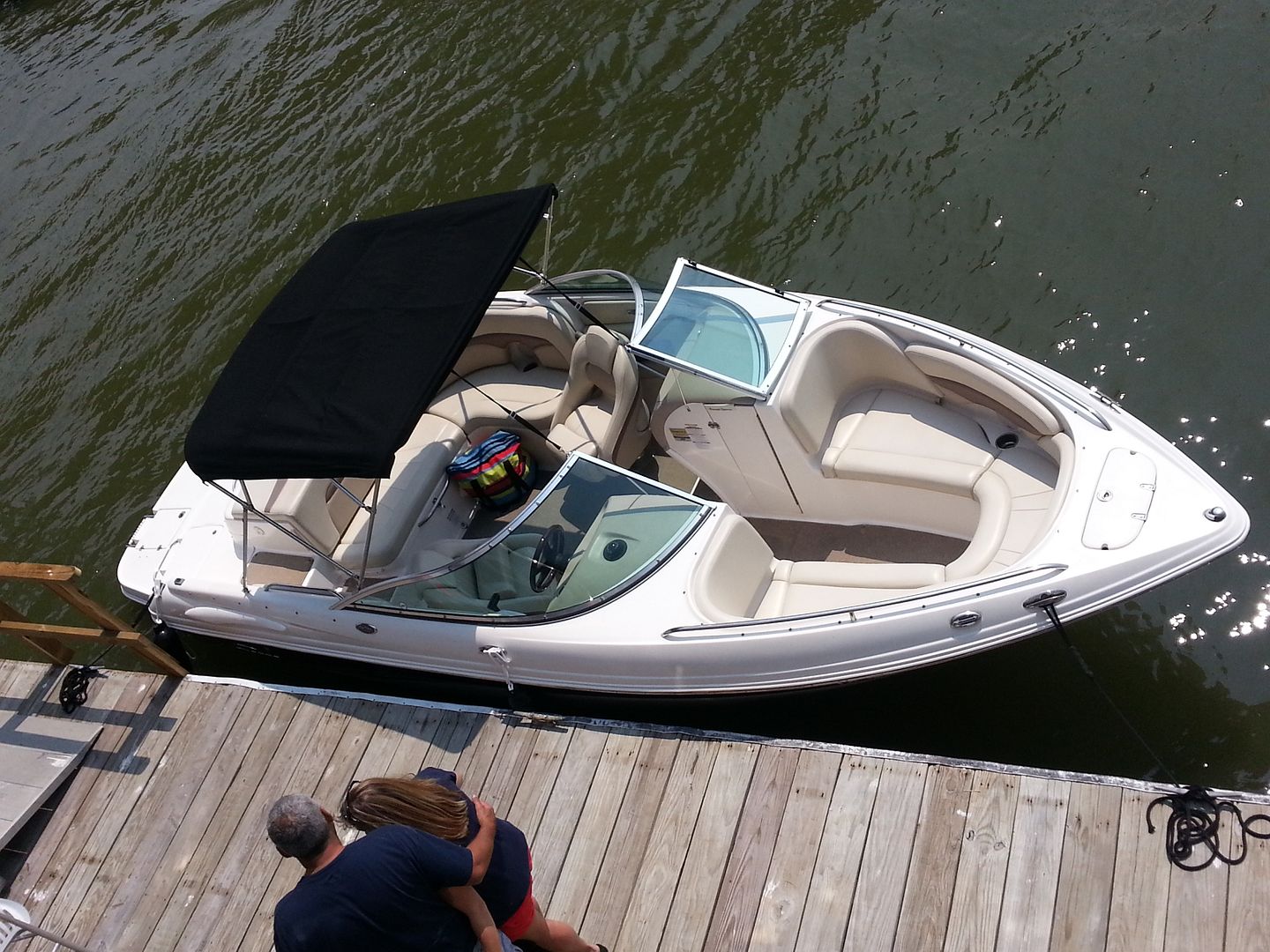 The PO told me quite a few things that were recently taken care of, including new risers, so my list isnt as long as it could be.
Fix carpet snaps: full carpet and a few snaps are broke or ripped out. I have the kit to fix this up.
buff top half: i already acid washed, and buffed/polished below the rub rail at the end of the year last year. Got to do the top.
check power steering: I want to check the fluid levels, and verify the fluid is good. is there a change interval?
check trim pump: it seems to work fine, but its very loud. I want to verify level, and fluid as well. change interval for that one?
check fuel filter: i have ordered a replacement. I had some buzzing sounds that sound like they are coming from the pump.
adjust bunks: i added to forward bunks to the trailer, since it only had 2 8fts in the back.
install outer bunks: i want to add some vertical 2x6 bunks to the outside of the main bunks.
clean engine bay: shredded the serp belt, so its narsty in there.
fix gauge panel: typical Chaparral corrosion under the faux wood. not sure what i will do yet.
fix cover snap: same as carpet. a couple are missing.
hour meter: doesnt light up. Any suggestions where to start?
tach: jumps around. Ive seen threads about lubing the tach, but this one doenst have the knob on the back.
check plugs: no idea when spark plugs were changed last. probably just change them anyway.
Anything else i need to do?
New serp belt, new impeller, recent oil change, new gear oil, new risers,
added bunks
rebuilt winch post
the reason for it all