2004 Ram 1500 quad cab, 5.7hemi, it had a four wire trailer harness factory installed and there is another wire that was terminated and tied up at the harness at the rear of the truck (i was assuming for a brake lead)
I'm installing a trailer brake control and have reached a bump in the road. I have purchased my trailer brake controller, wiring harness for rear of truck and harness for trailer, and the "connector" for under the dash to connect the controller. I CAN'T find the harness. I read on ********.com that it should be a blue harness near the emergency brake...under the driver side dash.
I found a blue connector..but it has 5 wires and NOT 4 and doesn't match the harness I purchased for the controller.
Heres a pic of the under dash harness I located...it is blue but has five wires. The harness itself has six holes but only five have "pins".
I'm assuming this is NOT the factory brake control harness and I'm thinking possibly my truck doesn't have one...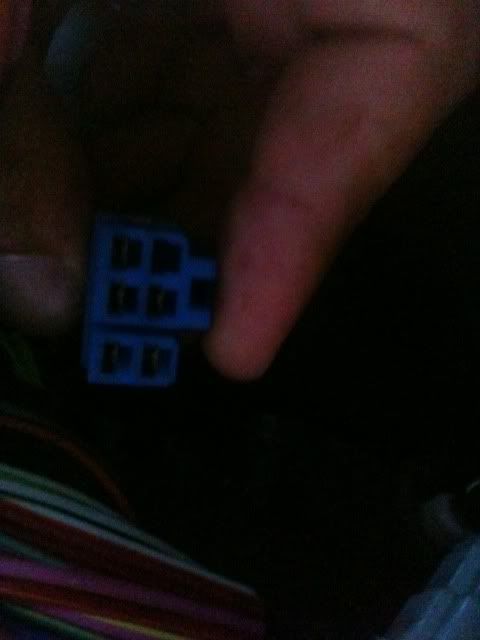 Here is the harness I purchased: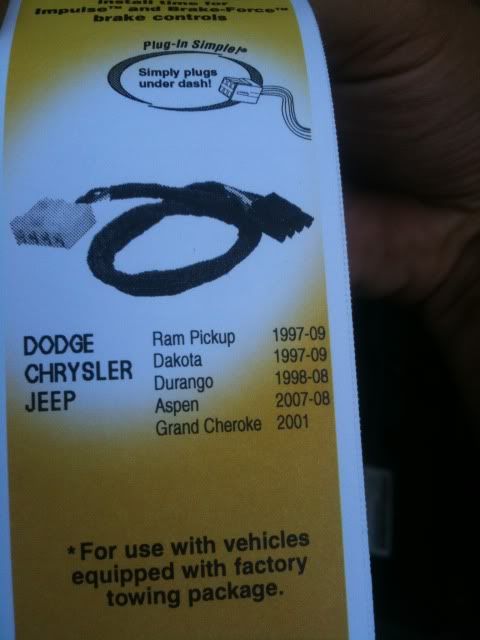 Am I gonna have to manually wire this thing up???? any tips or advice on how to go about that??? Power, ground, and the brake lead will be no problem but what do I do with the brake light wire?
I'm hoping I'm just missing the harness somewhere, but I've dug all around under the dash and can't locate it.