Hi everyone, deck seats on my boat have faded and I'm looking to re-upholser all marine vinyl on the deck.
This is what it currently looks like: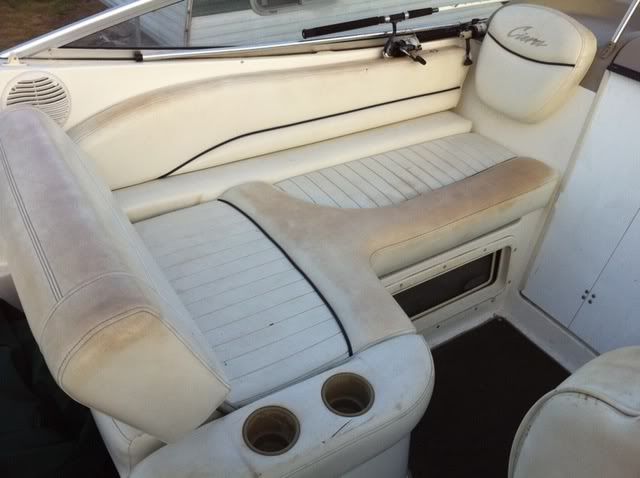 This is how I want my upholstery to look like:
I already have a shop who gave me a great quote on the work - all I need to do is pick the materials.
Please advise me on how to choose marine vinyl material. I see tens of brands of marine vinyl and all of them look and feel pretty much identical to me! Please share your thoughts on which typed/brands of vinyl will last, which ones will feel the best and which ones I should avoid. Specific recommendations of brands/where to buy would be great.
I assume I need three different materials: plain bright white, striped (what's the proper name?) white for the seats and blue for those decorative lines.
Also, if somebody can point me to stock Bayliner materials it would be great.