Keep in mind, I am a 15 year old, and have very little experience working with metals, especially aluminum. This is definitely as much of a learning experience for me, as it is a hobby.
Bought this hull and trailer for 600. Planned on making an all around boat, with a leniency towards bass fishing. It will be fitted with a 40 horse outboard for large water, which can be replaced with transom mount 24 volt Minn Kotas for electric only waters, or with a 9.9 for 10 horse max lakes. It will also be a fairly practical rig for crappie fishing, striper trolling, and flats fishing. The construction will be all aluminum, as I don't believe in having wood as a boat deck material.
These next few pictures are from before I started. Amazing what a carpet job can hide. The plywood in this boat is a bit rotted (well, very rotted)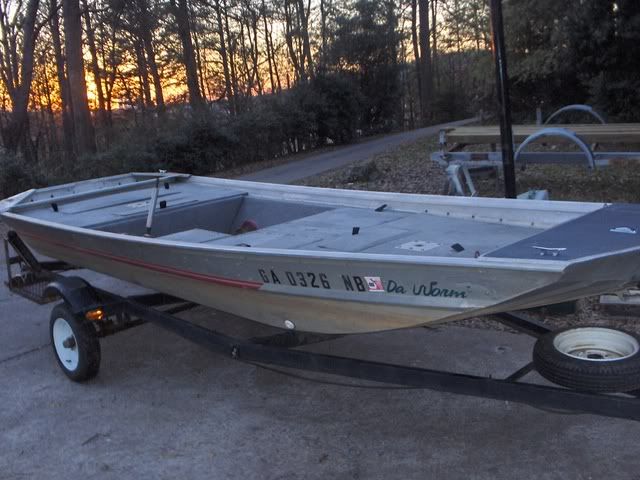 Oh, these are beautiful.