I just picked up a Mirrocraft Ski-N-Troll that is maybe 1970? Not sure on the date or how to date it. The registration doesn't state the year.
Paid $750.00 dollars, included 1970 EZ Loader trailer, 1970 Mercury Thunderbolt 500 50hp, MinnKota trolling motor and two almost new batteries. A starting battery and a deep cycle 200amp hour for the trolling motor.
It's definitely a project boat. Needs some TLC but it does run.
It does seems to scoot along in the water but the boat seems "heavy" to me. I think it could be faster.
Looks like someone laid down P/T over the factory decking maybe and replaced the transom with P/T wood too. I don't see any damage yet but I need to pull the wood. The transom other then the rot, I mean it's rotted but it's solid with no flex or movement so I've taken it out on the lake.
Definitely takes on water but it's got a bilge pump that works so I wasn't too worried!
Any thoughts on a date range? More questions in the next post!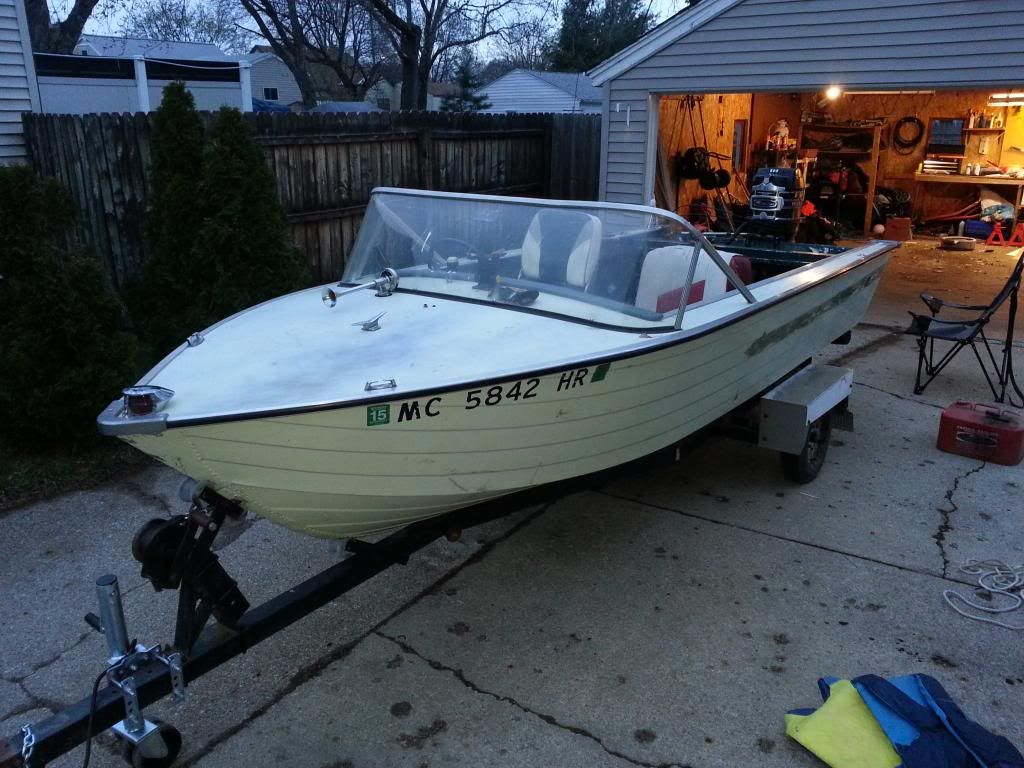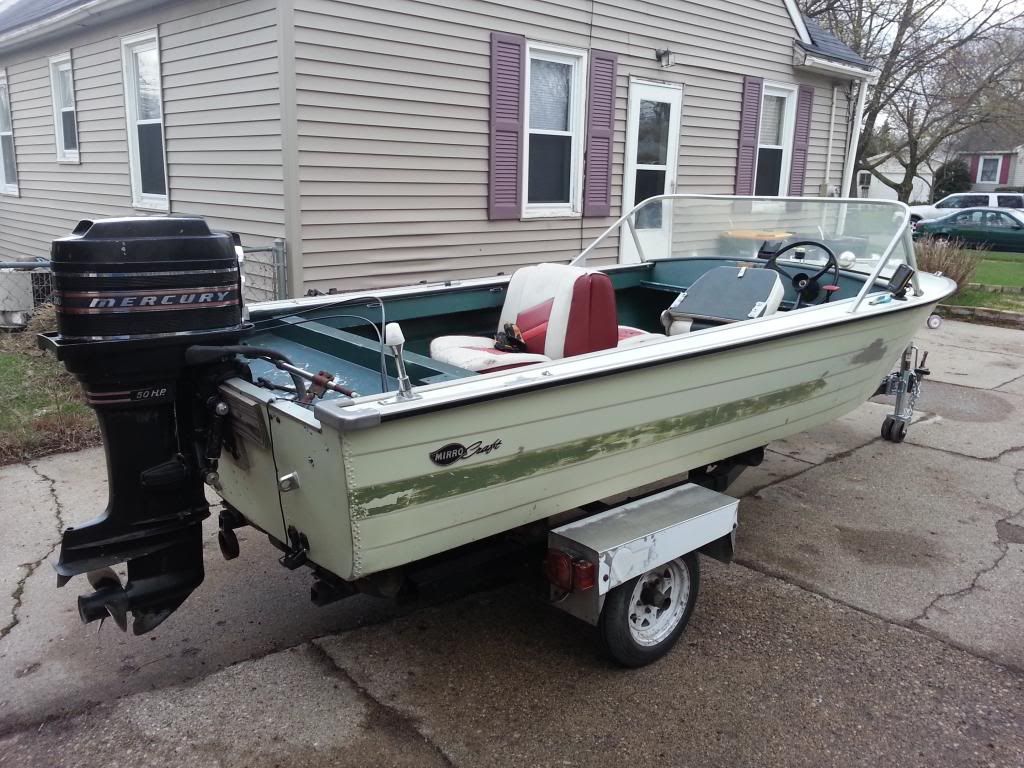 Last edited: