Well, I was casually looking and happened to come upon a CL ad last night just after it was posted. I called and it seemed to good to be true. I went after work to check it out today and took it home. The ad didn't show the inside, just the outside and the motor, and not knowing much about these styles I was very surprised when I got there. Its a 1995 Boat with a 2003 Mercury 9.9 2 stroke. An older guy owned it and said the motor hasn't even burned 6 gallons since new. It was used once a year. Anyway, here it is: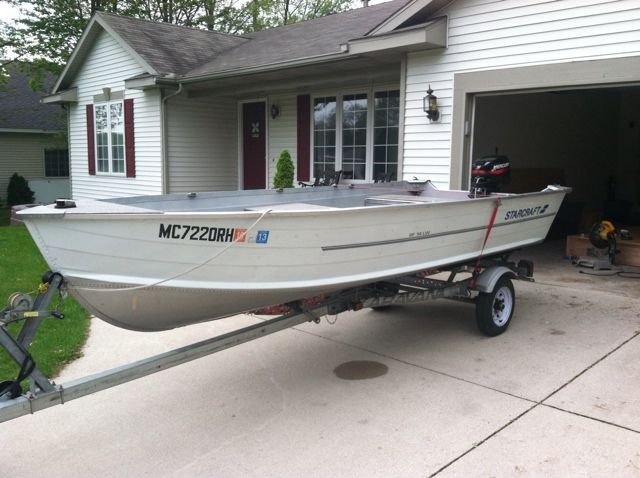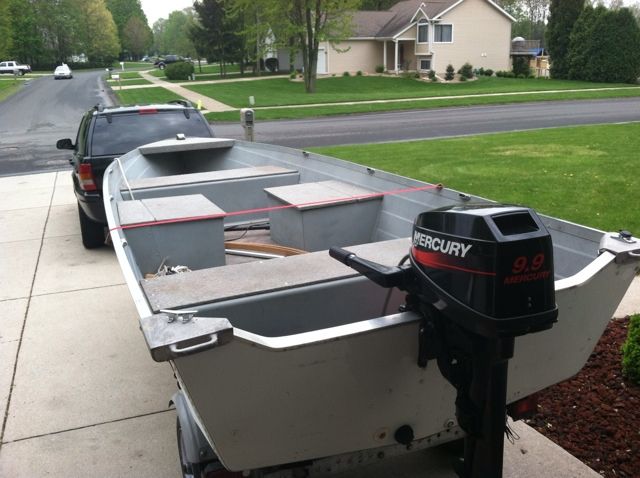 My wife was thrilled!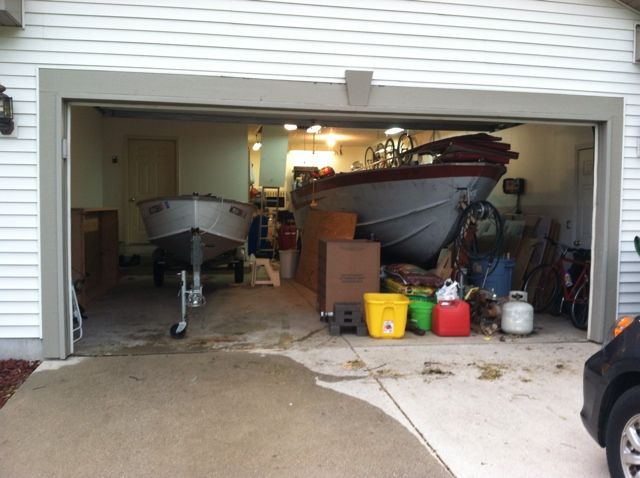 The boat also came with an electric trolling motor, new battery, galvanized Karavan trailer with spare, a full matching canvas cover and bows, lights, built-in live well, and paddle. Not bad for 14 Benjamin's!