just got back from another week in Mexico, fishing out of San Carlos, Sonora. The Admiral had to work, so I was solo again. This was going to be another one of the "fishing death camp" expeditions, where we live lean and fish so hard no one wants to go along. Even took the last of the freezer burned fish so I could use it for chum, as I was gonna bottom fish up a storm at night. this will be a long report, so gonna break it up into multiple installments.
here's the rig packed for travel. i even got nearly 24 mpg on fisrt leg of the trip by dropping my cruising speed to about 63.
[IMG]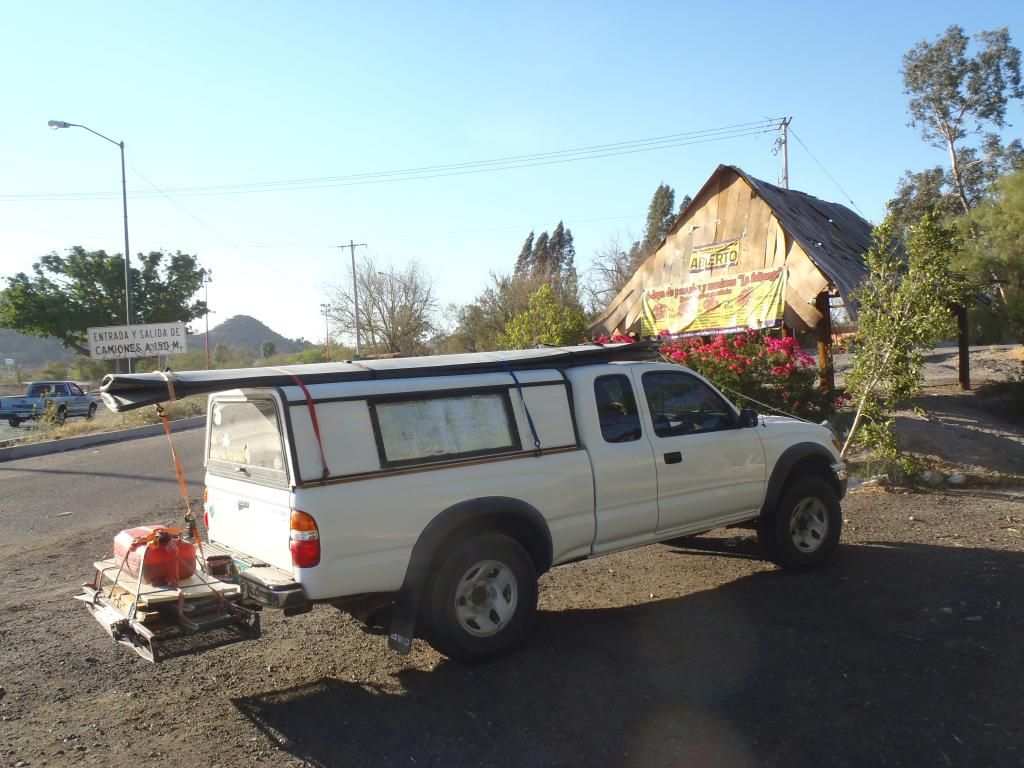 [/IMG]
I had great hopes of filling the freezer with grouper, dorado and sierra, but it was not to be. Arrived Sunday May 26
[IMG]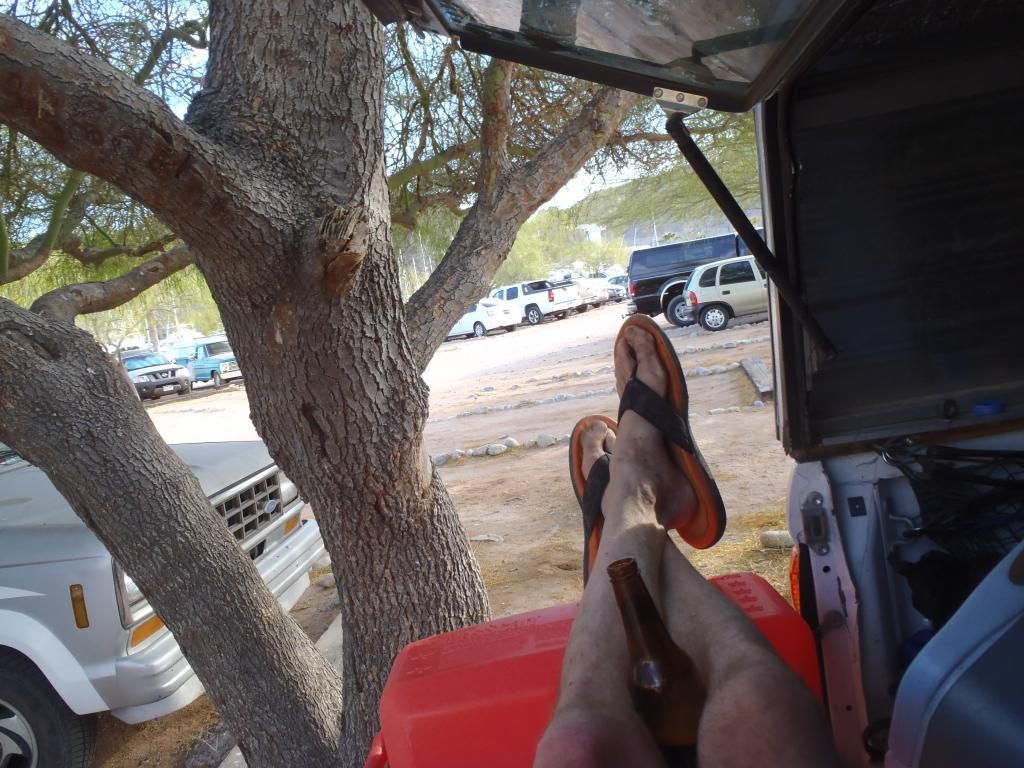 [/IMG]
and set up the 'bote for a short foray out of the harbor. Nowadays, I rent a slip at the "dinghy dock" of the marina for 25 pesos (about $2) a day...lets me have 24 hr access to the boat and get out at any tide, plus it has some degree of security. I usually leave the rods and stuff in the boat.....although my friend rags on me about this, I've never had anything stolen. My other friend Clint had been riding around with his 5hp outboard just sitting the in the bed of his truck for the last 2 weeks.....
Got a decent sierra, and a few small cudas that I tossed back on initial foray. [IMG]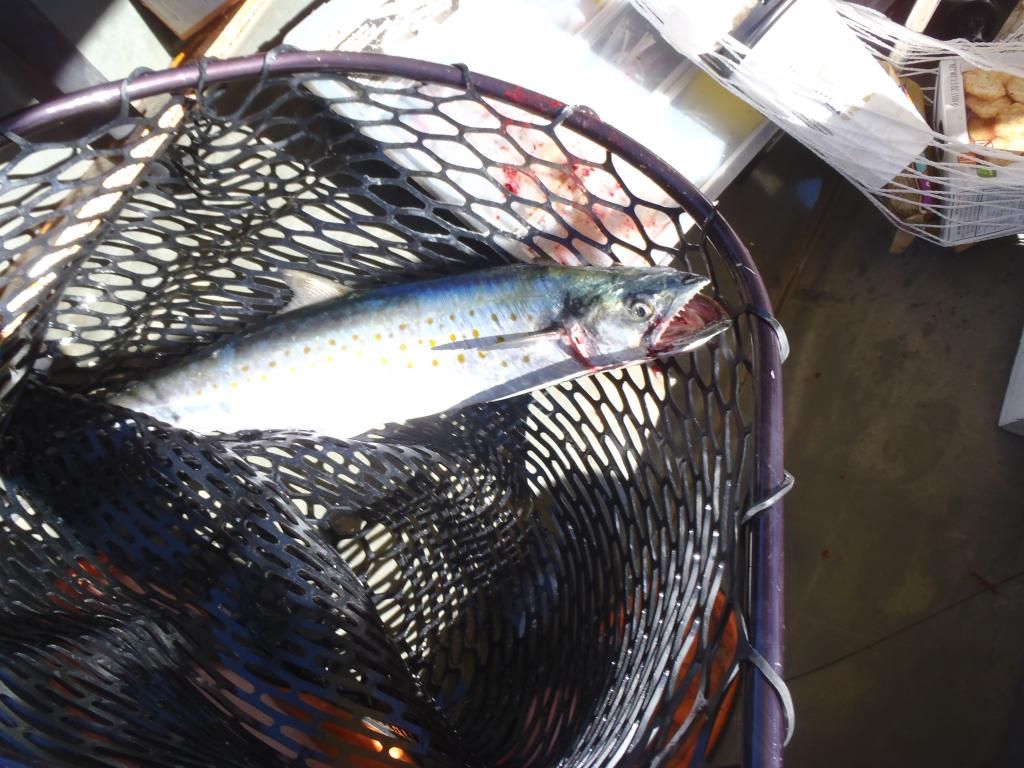 [/IMG]
I stealth camped at the marina for first couple of nights (makes it easy to get onto the water well before first light) but had to move elsewhere due to mosquitoes. Ended up camping at a deserted restaurant on a hill, up high to catch any breezes. [IMG]
[/IMG]
artsy still life-ish pic with bougainvillea flower, rubber shark, and coffee, looking out over the estuary FROM MY CAMPING SPOT
[IMG]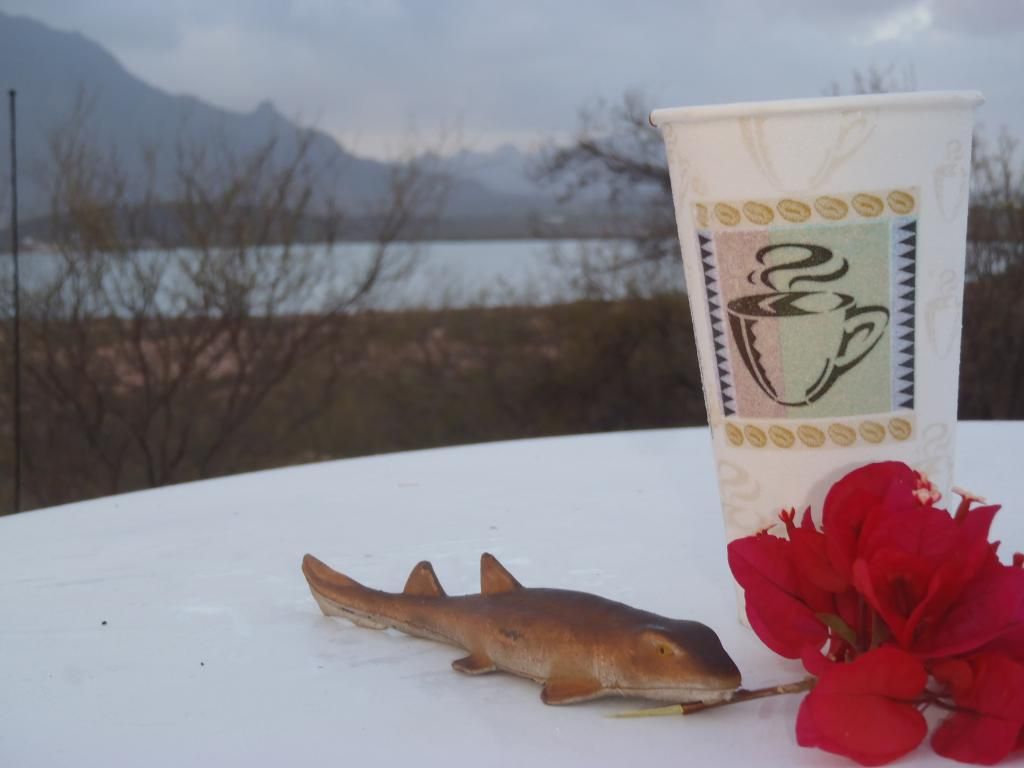 [/IMG]
Cops came by to say "hi" every night, and to ask me nicely for some $ for coffee. Very much not a mordida situation.......no one was threatening anything or suggesting I had to help em, just asking nicely. In fact, before we got to this discussion, they'd reassured me that it was OK to camp there. Between this and the fact that I know these guys make about 50 pesos/day and usually have to buy their own ammo, I had no problem helping em out with 50-60 pesos each night.....plus, I figure encouraging cops to be friendly and alert is a good thing. Compare this with the approach I would have gotten from US cops, since I was technically trespassing.
TO BE CONTINUED.....5 PIC PER POST LIMIT