Hi Everyone! My 1988 215 Sundowner came with the camper enclosure but I haven't played with it until now. I am trying to figure out how to put together the pieces but I can't! I know I am missing the mounts on the hull that the main bow goes to and I have ordered a new end for the broken one on the support bow.
The swivel is made for 3/4" tubing but they were mounted on the 1/2" tubing so I took them off and mounted them on the 2 pieces of 3/4" tube with the eyes on them thinking that the 3/4 slid over the 1/2.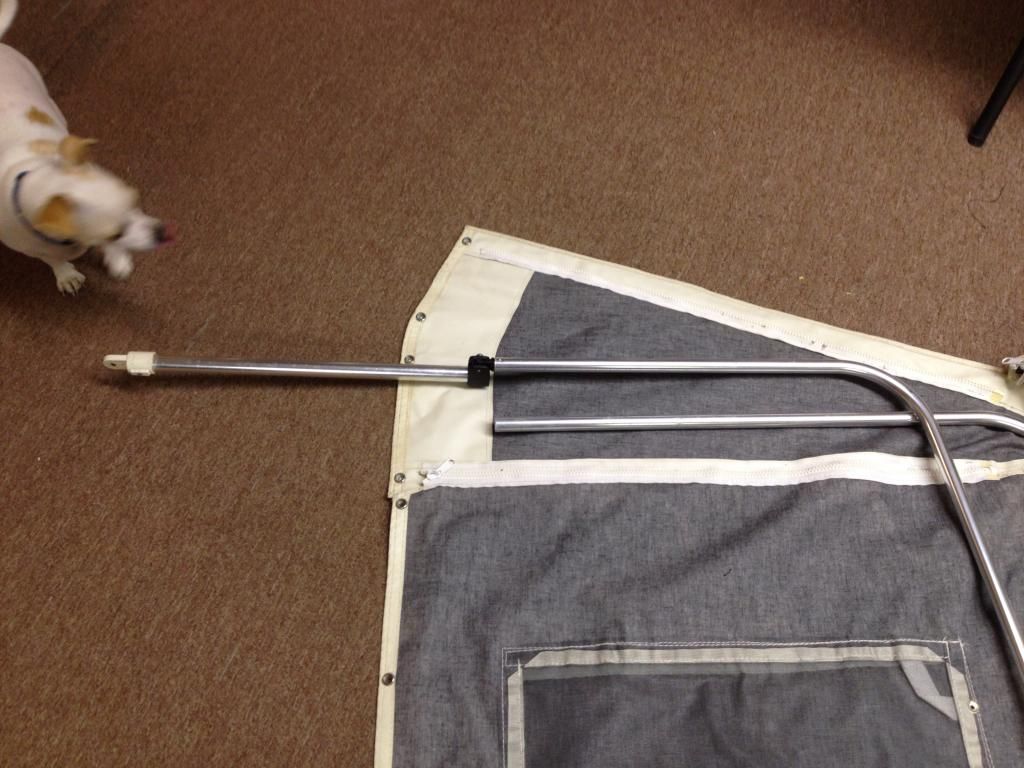 I thought they went like this for the install position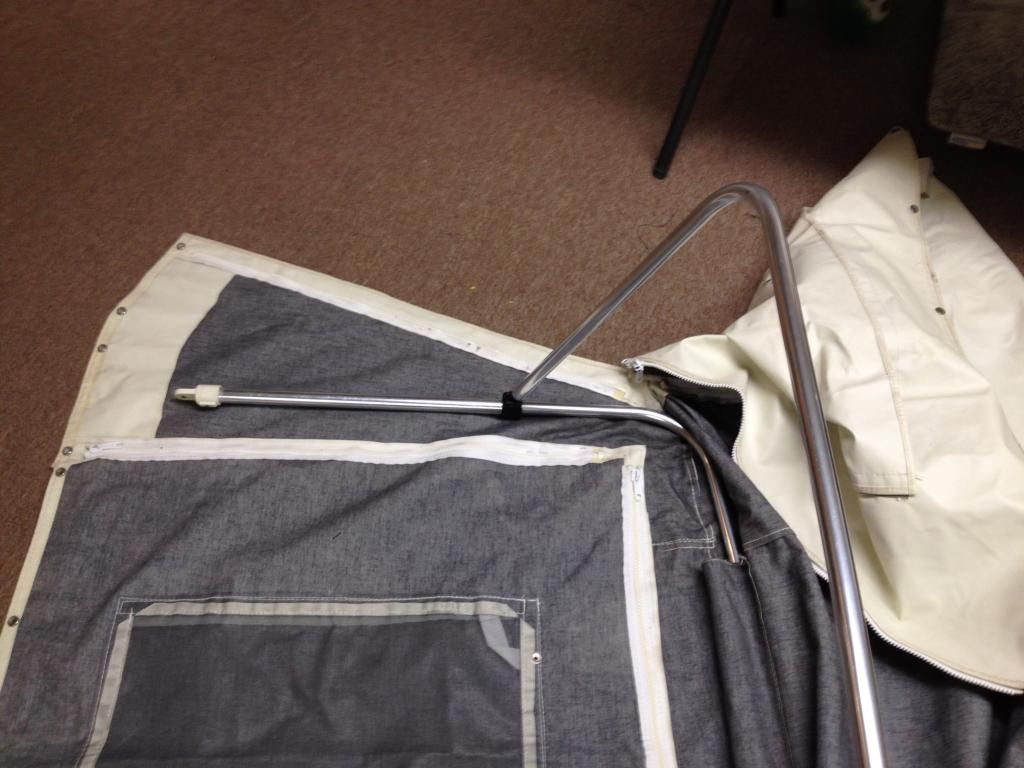 And slid down for the storage position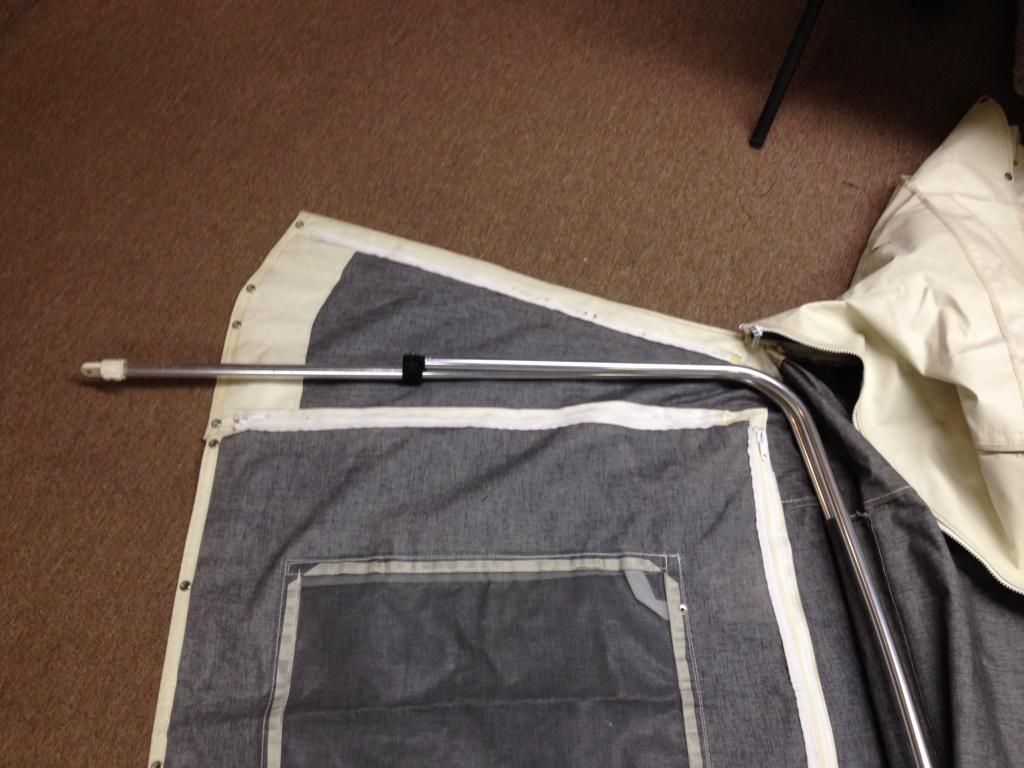 After trying this out on the boat, the main bow needs to be about 9" longer so what I thought was the way it was suppose to be isn't.
I could really use some pictures of the camper poles installed to figure out if the PO did something weird. Thanks for your help.