After being around a few universal towers I decided I could build a tower that better suits my needs. I'll be posting pics as I go. I'm not concerned with it being a real high tower, we're not real athletic. Just high enough to walk under and make our water sports more enjoyable. Maybe get some junk off the floor too. Needs to fold down and allow me to use the cover I currently use. Also I'm a real cheap skate. So it happens I have most the stuff in my stash from building sand rails.
We're staring with some 5/8 studded heims, tubing bungs, a 2"x 1/4 piece of strap iron, some 1.5x.120 wall DOM tube and a 2" trailer ball.
I built the mounts today. Band sawed them down some. And welded to a 2x4" piece of the strap.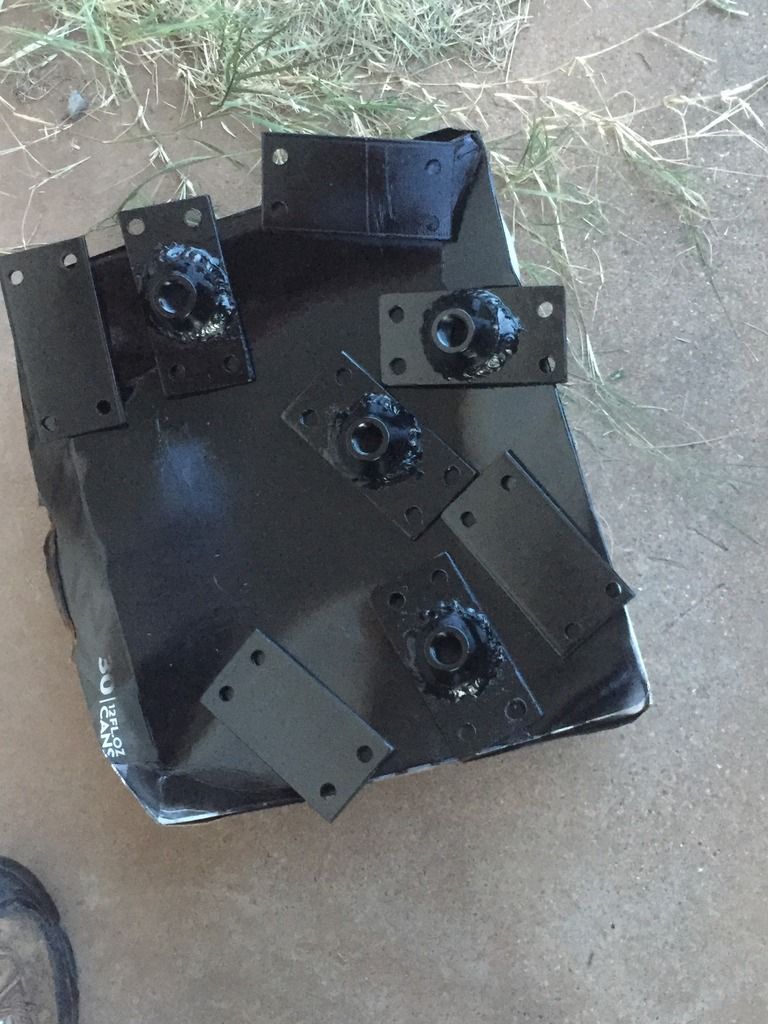 I have some rubber for an outer gasket. Inside the hull I'm gonna use PL professional to bed as big of 3/4" plywood as I can to sandwich inside the backing plate.