Just picked this up the other day... Had a 16' Bayliner Classic I sold a few weeks ago that this replaced... The Bayliner was a great boat and I didn't have any problems with it... It just wasn't a good fishing boat... This Calibogie should be excellent for my fishing needs!
I am also wondering if anyone knows anything about these boats? Are they foam filled? I heard they were but wanted to double check... Also, where can I put a bilge pump? It's all fiberglassed in... There are a few deckplates that I can see into the hull but it's no where near the bottom of the boat... looks like 4" under the floor max.
Here's a pic of my old boat.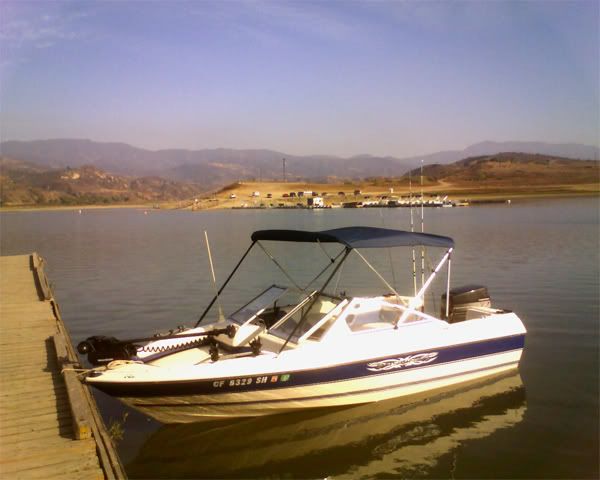 So here it is... 91 15' Calibogie w/ an 06 50hp Honda Four Stroke!
Just got some lighted trailer guide on's and my fish finder is coming in tomorrow...
Need to get some rod holder racks, rod holders, bimini top, and hopefully a trolling motor if I can figure out how to mount one on the bow with the rails there...