I have been researching the early hydraulic trim Volvo units for quite some time and it appears there is a tremendous amount of confusion out there. To begin with, these drives have a single hydraulic trim cylinder mounted at the bottom of the transom shield like the one on the right: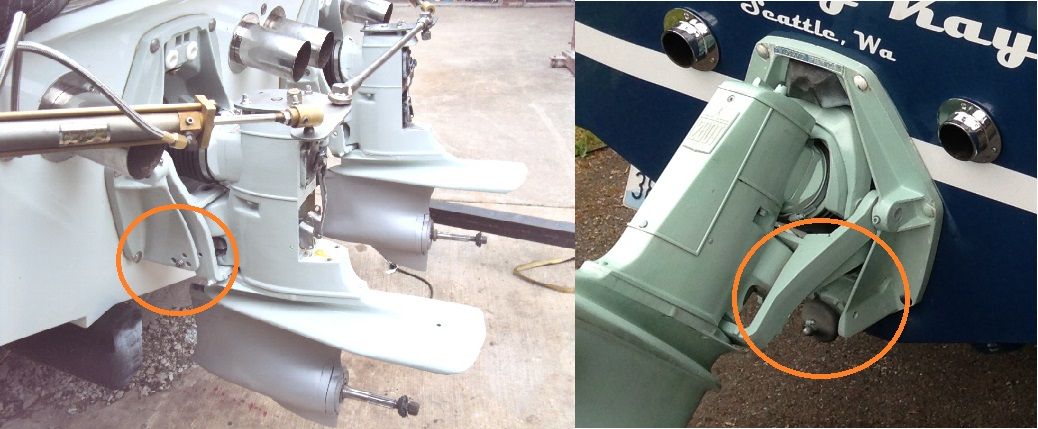 Most of these units came with 4 and 6 cylinders attached to them. As you can see below the 6 cylinder (B30) primary shaft housing is 1 inch longer than the normal v8. Enter exhibit B: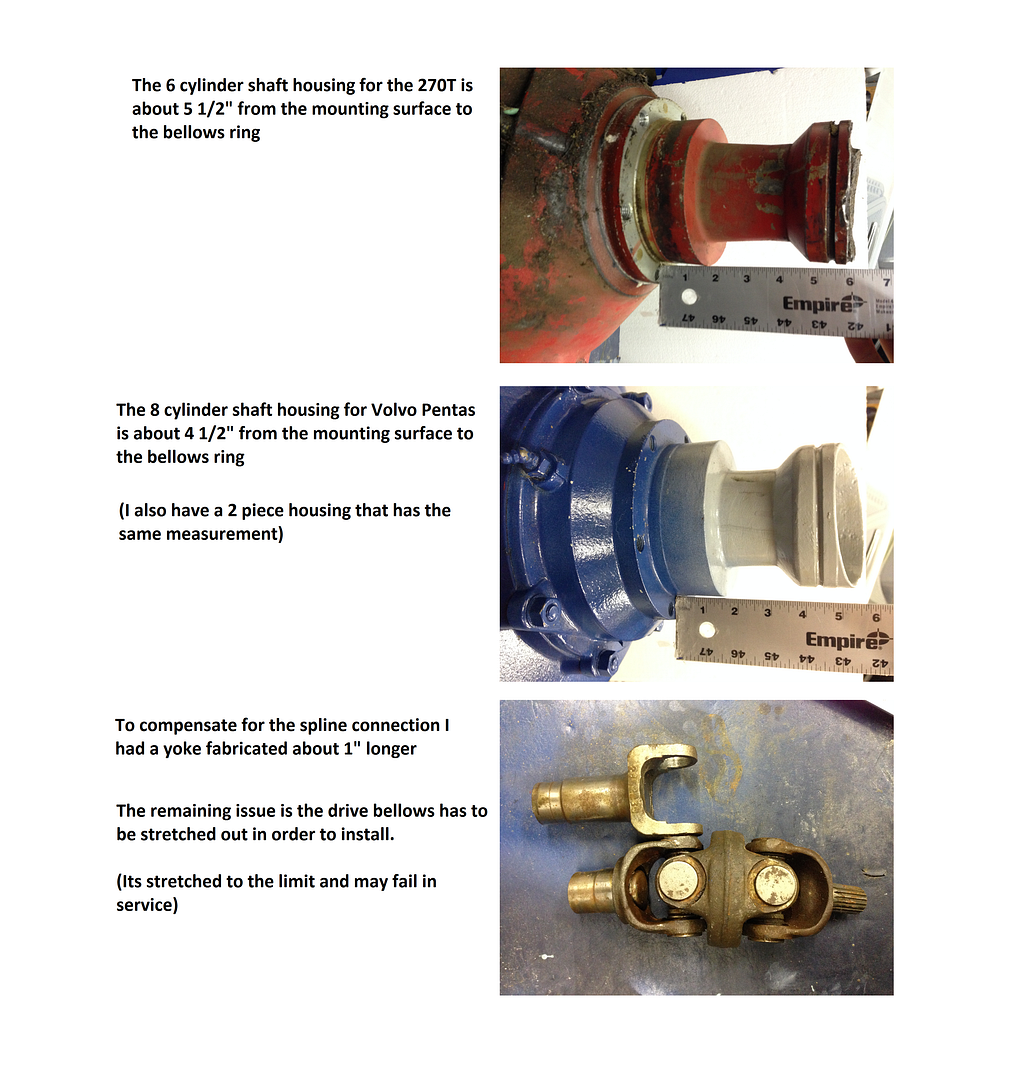 If anyone out there has a Chevy v8 running a Volvo 270T or 280T I would GREATLY appreciate understanding what housing you are using or what mods you have made to get it to work.
Thanks in advance!
Jim