I am new to this forum! I am neck deep in a complete rebuild of a 24 ft. skip jack fly bridge I bought. First boat, and man, did I NOT choose wisely. I was recommended to come over here from Bloody Decks. So I am hoping some of you Volvo gurus can help me along the way...
I took off the Gimbal Transom plate assembly (gimbal housing from outside of board and the steering ram/bracket from the inside of the boat. The part number on the transom plate assembly on the outside of the boat is 3851968. I am wondering if this is compatible with some other assemblies. for example, here are two links to ebay of different assemblies. They sure look the same but I have no way of knowing if they are compatible with my unit (which again has a part number of 3851968. Mine is the DP-S (duoprop).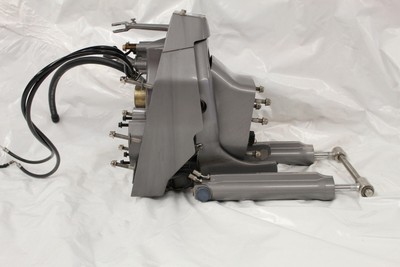 Volvo Penta SX-M SX Transom Shield Gimbal Housing Assy Complete W Steering ram | eBay
Transom Housing Shield Assy Complete. Volvo Penta SX-M. With Power Steering ram and all hardware. 34850 Forest Blvd. Countryview Marine. Local pickup is free. Fresh water.
www.ebay.com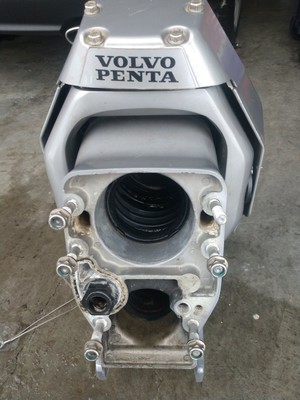 Volvo Penta SX-M DP-SM Transom Assembly Gimball Bell Housing DUO PROP SX 1.95 | eBay
<p dir="ltr">Good used transom gimbal housing assembly CLEAN!! This is off a MINNESOTA FRESHWATER BOAT WITH LOW HOURS 211 HRS ON BOAT . This came off of a DP-SM WILL ALSO WORK WITH SX-M. PLEASE NOTE THIS HAS THE LATE STYLE HYDRAULIC TRIM CYLINDER HOSES 1998 - 2006. PLEASE CONTACT ME WITH ANY...
www.ebay.com
Appreciate any help. Going full rebuild on my boat and learning as I go.