This boat was lost in inventory and bubbled wrapped for 5yr's. I was well into a project already (major recon) when i bumped into this neglected little lady.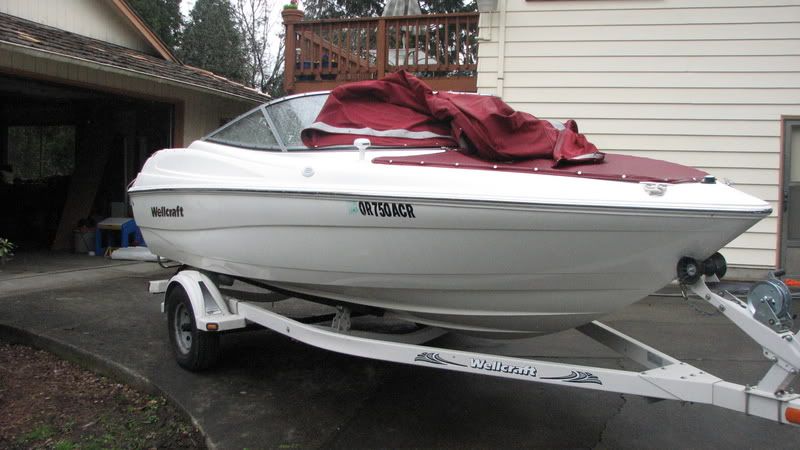 You may notice most all of the graphic's are gone, they had curled over time along with the gel coat which had become sheetrock flat white. So with a heat gun they were all removed.
Now to the interior.....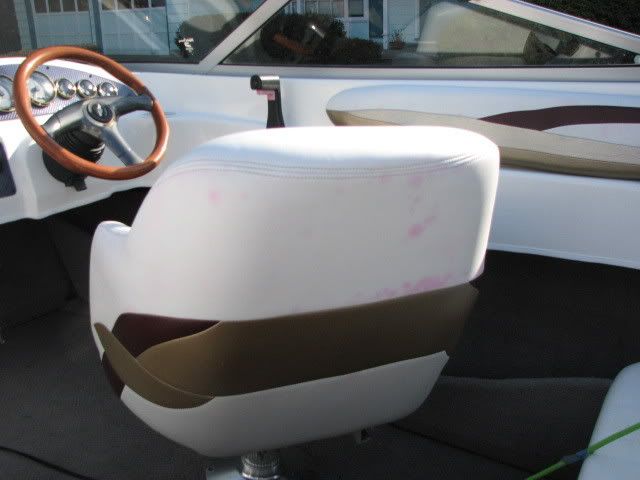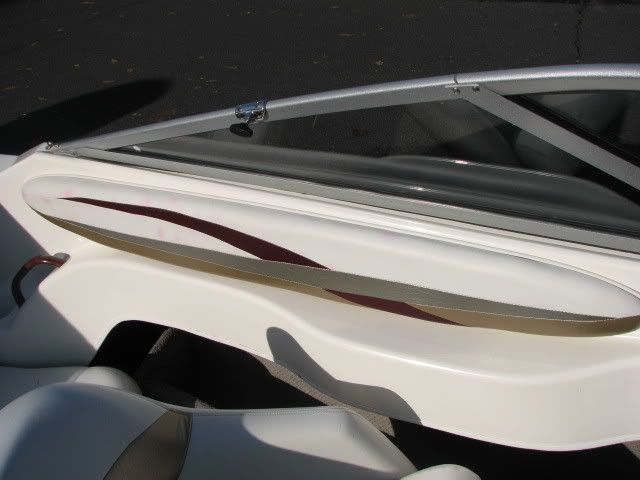 As you can see those pink spot's have stained the vinyl, it was due to a certain type of fungus that occurs in all 50 state's but the at the time of construction most mfgs had no idea it would or could grow in a environment of plastic...so some interior work was needed here. Ahh
Actually I am not one for posting pics and documenting a story, so there are some gap's plz forgive , but most of the boat had just sat and fallen apart........
So i first started with the dash, the burlwood look reminded me of a 95 Taurus so I went on a hunt and ended up at TAP plastic's and found a very inexpensive carbon fiber look alike. Simply traced the old facia onto the new, cut it our with a jig saw and blade made for cutting plastic. Up dated the electronics with a Garmin 178 and moved a few thing's around more to my liking....Really it is quite simple once you get the courage to go on...