Hello all, new member here.
This is my first boat, I am not sure what i'm getting myself into and would like some guidance. First off, this boat has been sitting in the weather for 10+ years before I rescued it. It was running like a champ when my grandpa passed away 10 years ago, which was where it sat for the time being. It had trees growing from on top of the deck, 5 inches of muck and leaves all over, and it was a bad sight. After a LOT of cleaning, I did put it on my pond, and it does float with no leaks to be found. There were soft spots on the main floor of the boat, so I decided to rip up the old carpet and look into what I was getting myself into, and upon reading a lot of different threads around here, i didn't really find what i expected. This thing is a mess and i'm aware of that.
Under the carpet, on the front and rear decks, is the fiberglass storage, but on the deck, under the console, I was expecting to find a wooden deck, with fiberglass underneath. Under the carpet was a layer of fiberglass, and wood(mulch) below. I have taken a few pictures, to get some guidance to what I was looking at in terms of a small restoration. Is this boat worth my time? I would guess as long as its been sitting, the stringers are rotten, and that is something I know I couldn't tackle.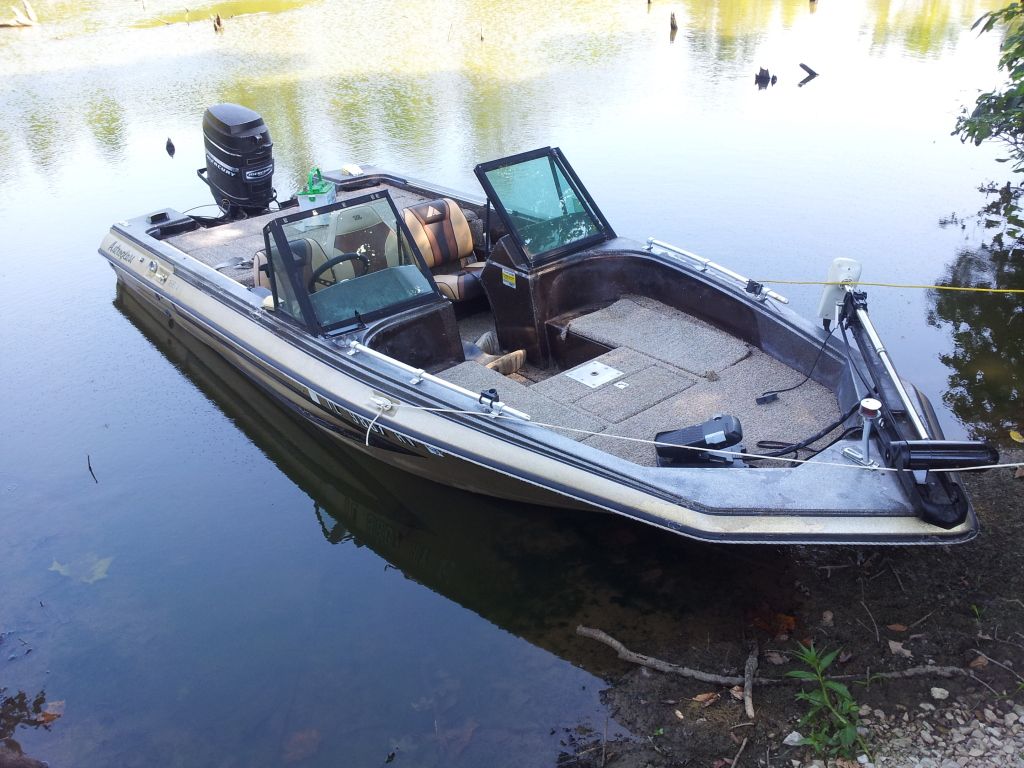 The boat.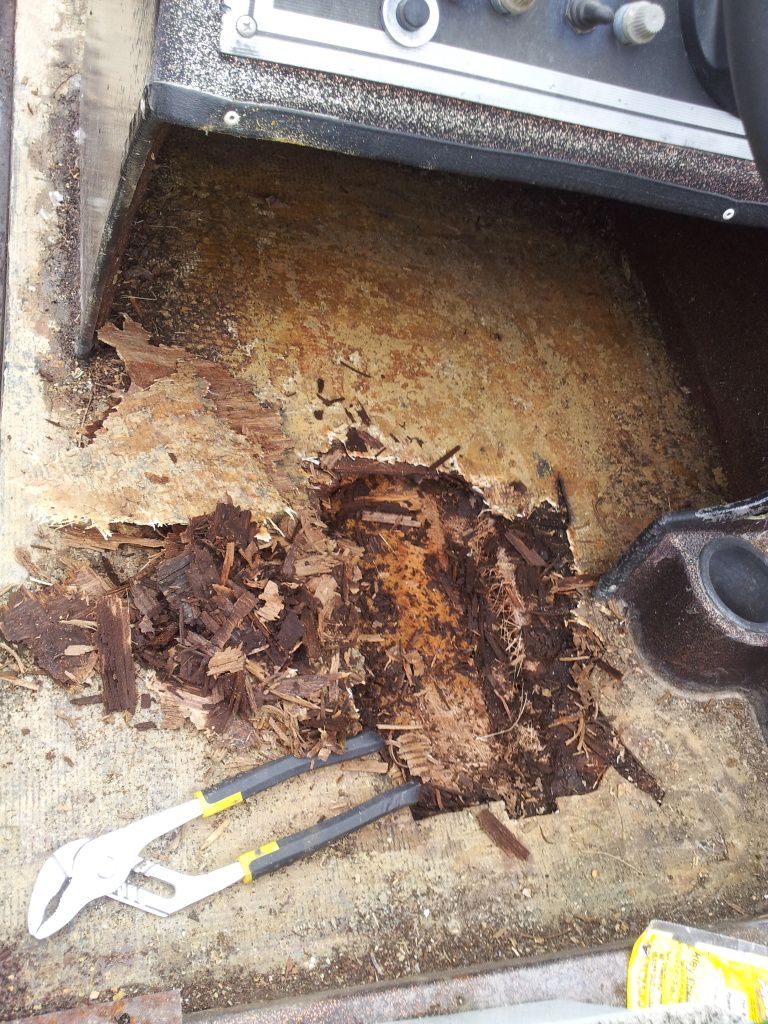 This is the floor under the console.
Deck storage, this leads back to the transom of the boat and drains out of the very back plug?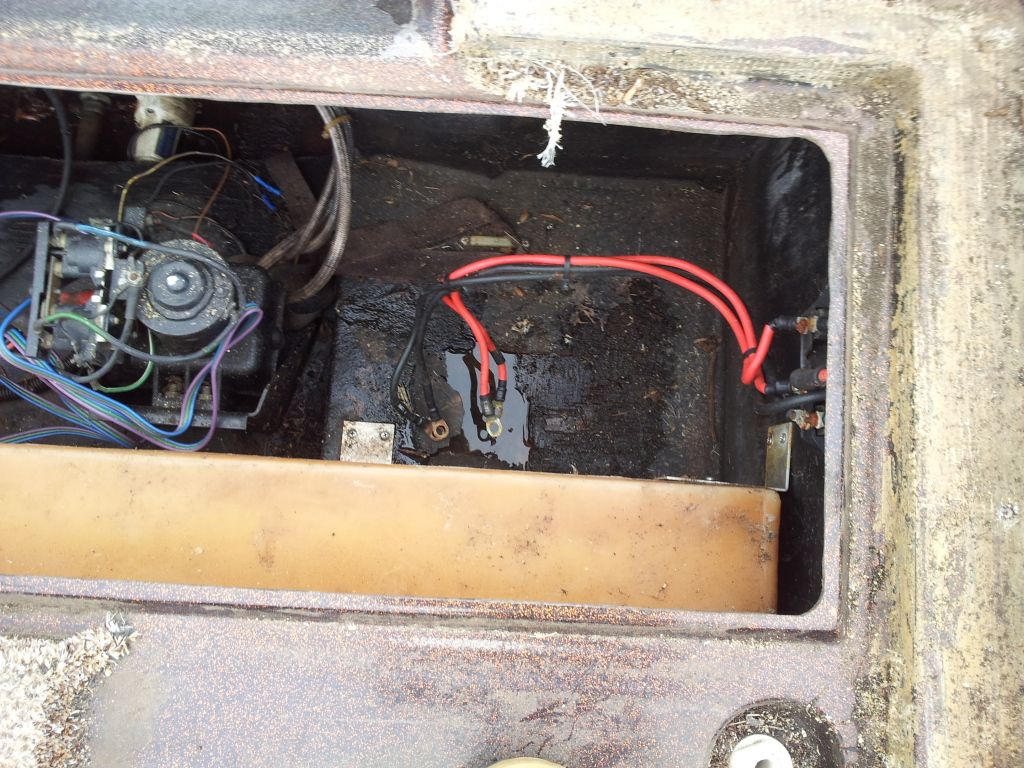 Where the battery sits. It is destroyed, what is under this? Is this something I can rebuild?
Behind where the battery sits, there is a crack, if you can see it.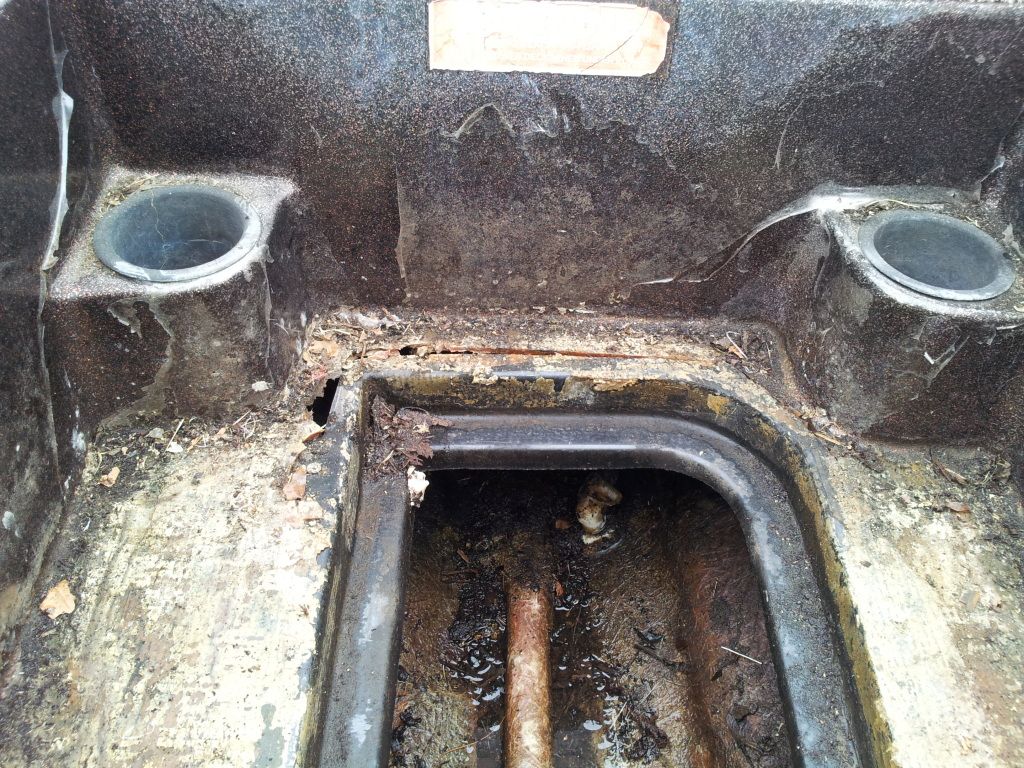 Main deck storage, crack.