This spring, I bought a 1973 Mako 19 with intentions of restoring it this winter. I figured I would enjoy it for the summer and find an indoor space to work on it through the winter. The engine has had some issues since I started using it and after adding a water pump, t-stats, and some other items, it overheated on the water last weekend and probably did some damage. I have decided to get a new engine for the boat and while I have the engine off, do the beginning of a restoration project that I will most likely finish in the winter. My goal is to pull the back half of the deck, transom, and most likely a few feet of stringers (one for sure, pics below) and have the boat seaworthy for a new engine by September. (about a month from now) I will also be pulling the gas tank... I haven't yet decided on whether I will replace it or go above deck. The deck is solid up front although I know its best to pull the whole thing, I want to be able to enjoy the boat for at least some of this season. Does this seem like a decent plan?
I have very little experience in making repairs of this kind and will be looking to this site for a lot of guidance. I have been reading over countless restorations and I know I will probably ask some questions that have been asked 100 times before but everyone here seems very helpful.
Here are some pics of the boat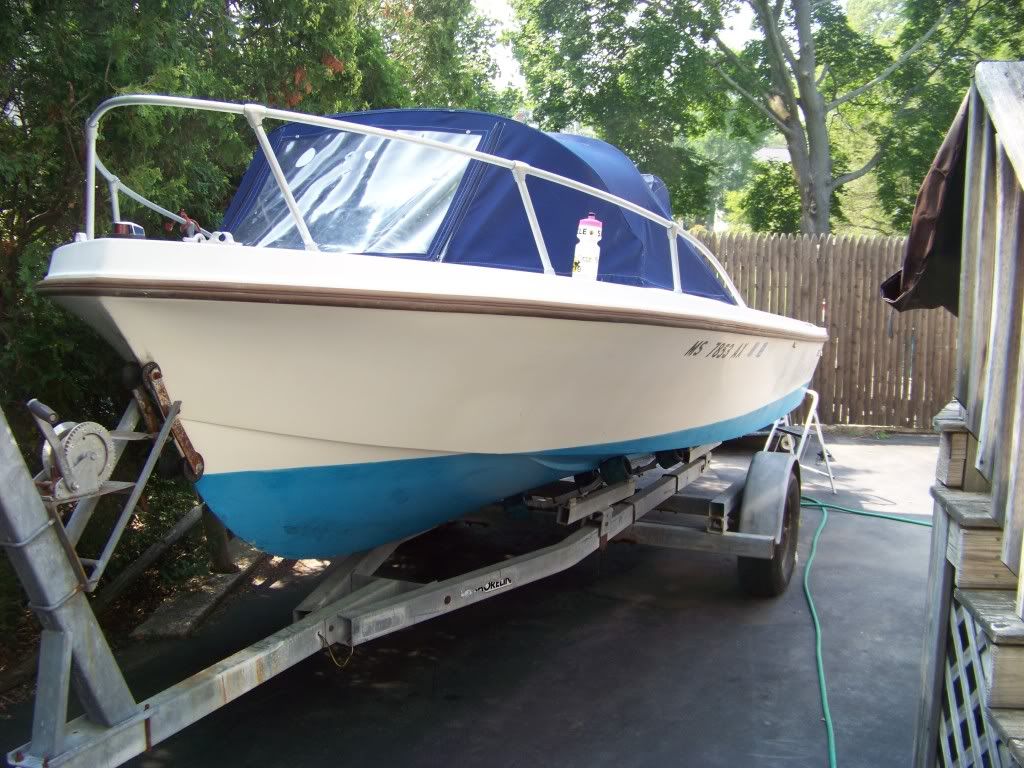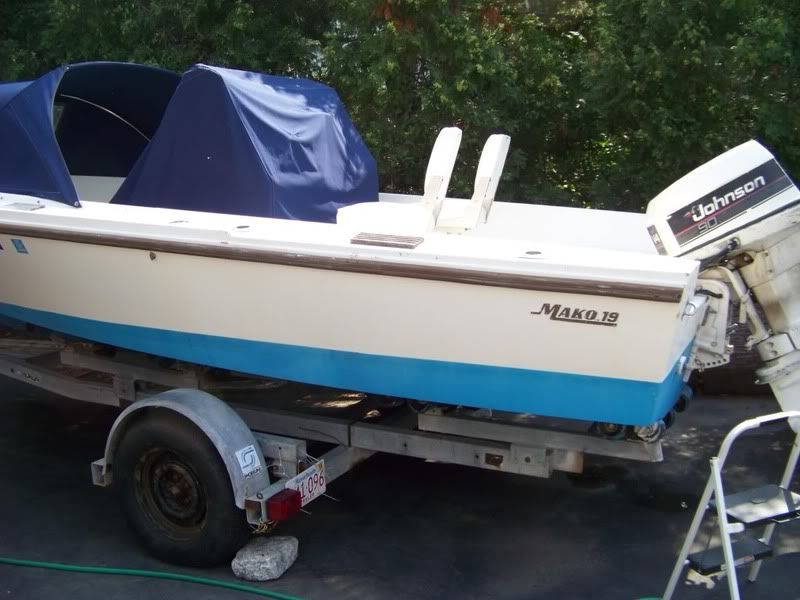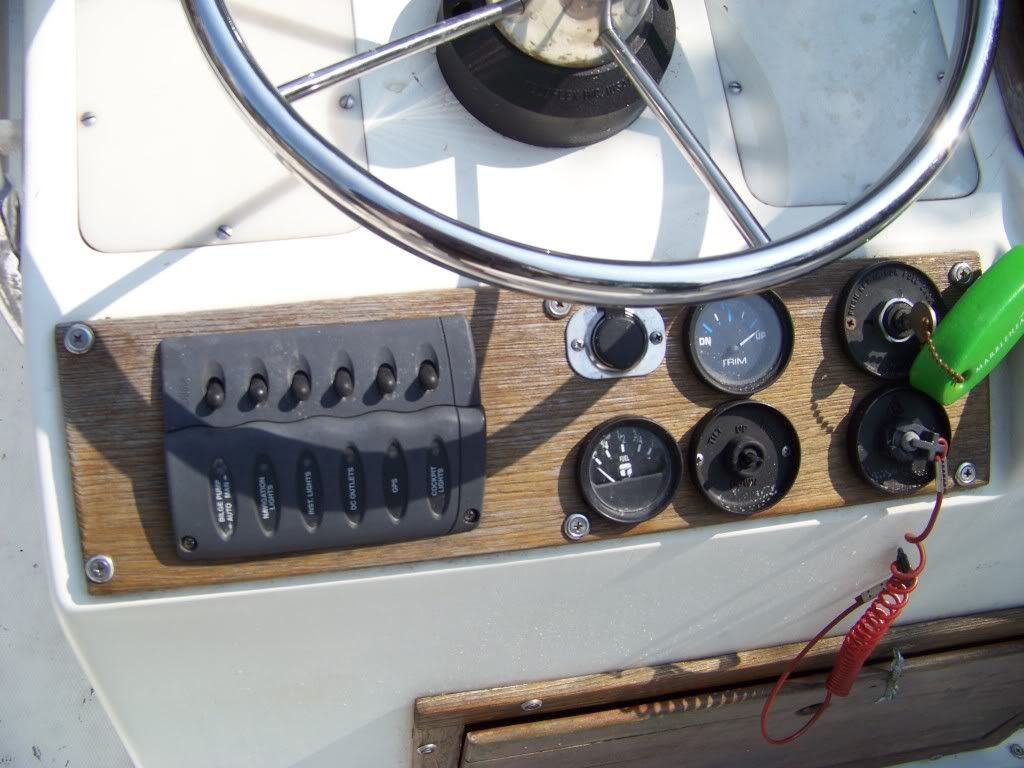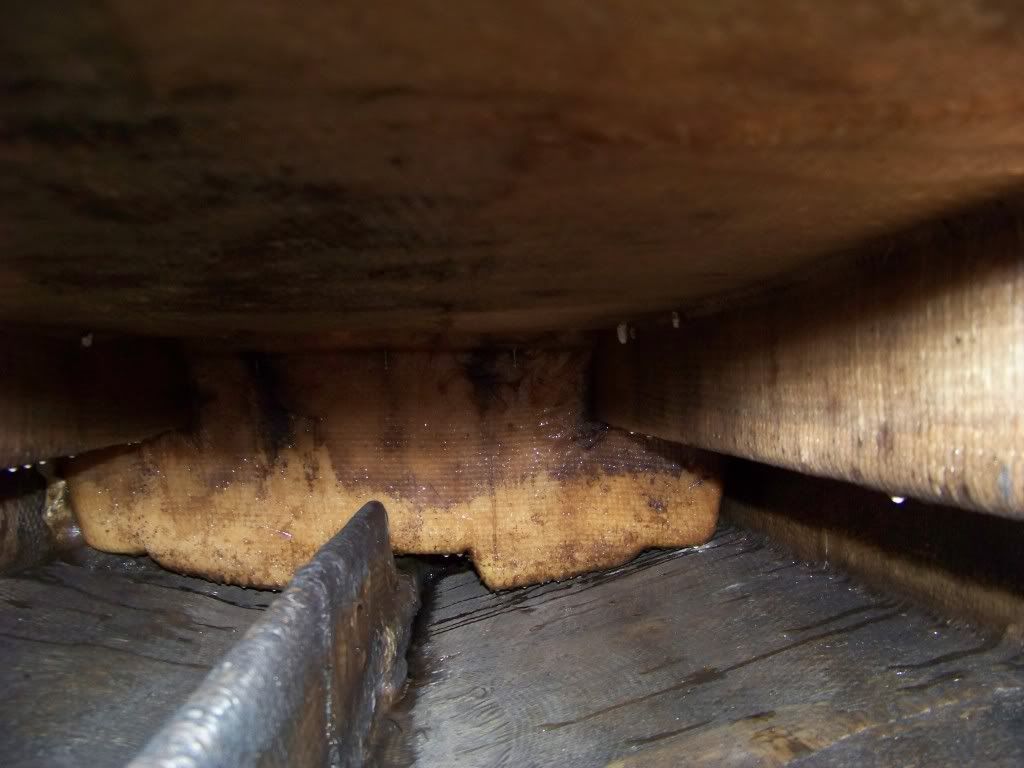 The left side stringer appears to have had a hole drilled into it, anyone know why this would be? It looks like the stringer is split and needs to be replaced at least to the split for the time being.