A great weekend -- just came home with a 12-foot 1968 Starcraft for fishing the back coves. It's exactly what I've been looking for, even if it's a little rough.
So here are my first questions:
When I put the Sea Scamp into the water I didn't notice any leaks, and the previous owner said he's never had any issues. So the old saying "
if it ain't broke don't fix it
" comes to mind. And I actually like the existing color scheme. But I wouldn't mind painting the bottom hull and sides, and treating the interior seams / rivets with Gluvit as a precaution since I'd like to keep it in the water at the dock all summer.
Is there any potential harm I could do by stripping / sanding / repainting that could cause a problem that doesn't currently exist?
If I do decide to repaint, do I need to strip down to bare aluminum, or can I sand down to smooth it out and then paint over the existing paint?
I've been reading through several Starcraft renovation threads and know there's lots of wisdom and expertise in the forum, so I'd appreciate any feedback or comments...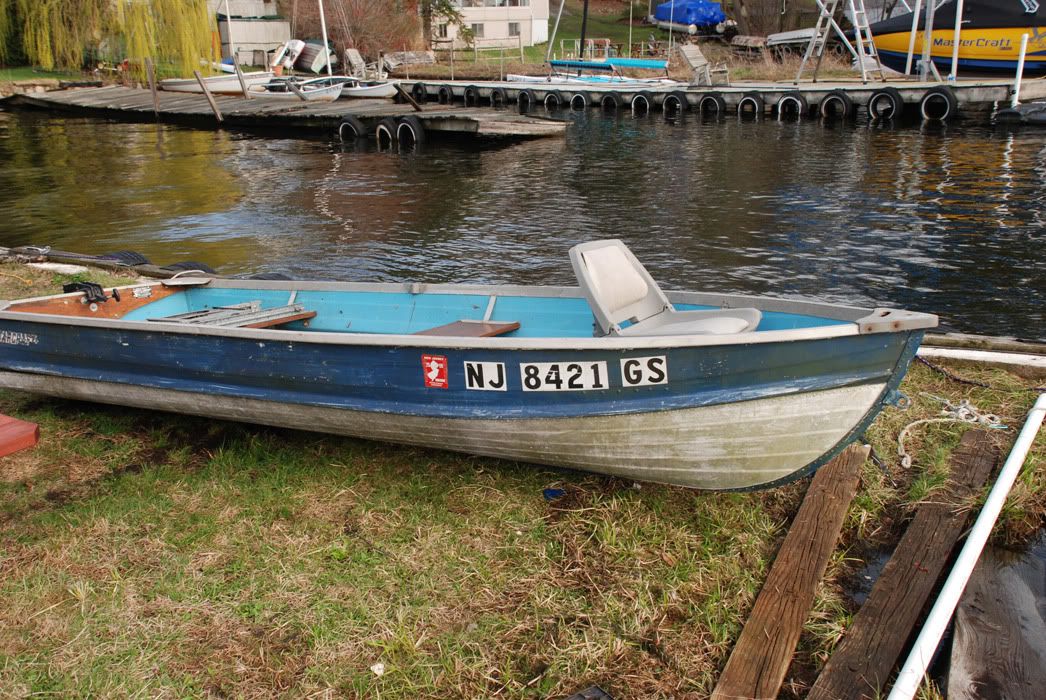 The bottom is painted white -- stained a greenish tint by light coating of algae:
Interior has a few light coatings of light blue paint: