My progress will be slower, and not as impressive as most, but I decided to make use of the fabric I have had on hand for a few years now. Purchased for the last boat, and I have plenty of it to make my mistakes on this one.
This is the first time I have EVER used a sewing machine in my life by the way. Got it out of the package and put together, did 3 or 4 tests and then sewed the cover for the cushion. I'm being my worst critic and most likely will redo this one, as I see a lot of errors and places that I cannot stand. All in all it's a bit rewarding, but a LOT of work getting the stiching straight.
Before: Here the dinette is in the boat, folded down as a berth.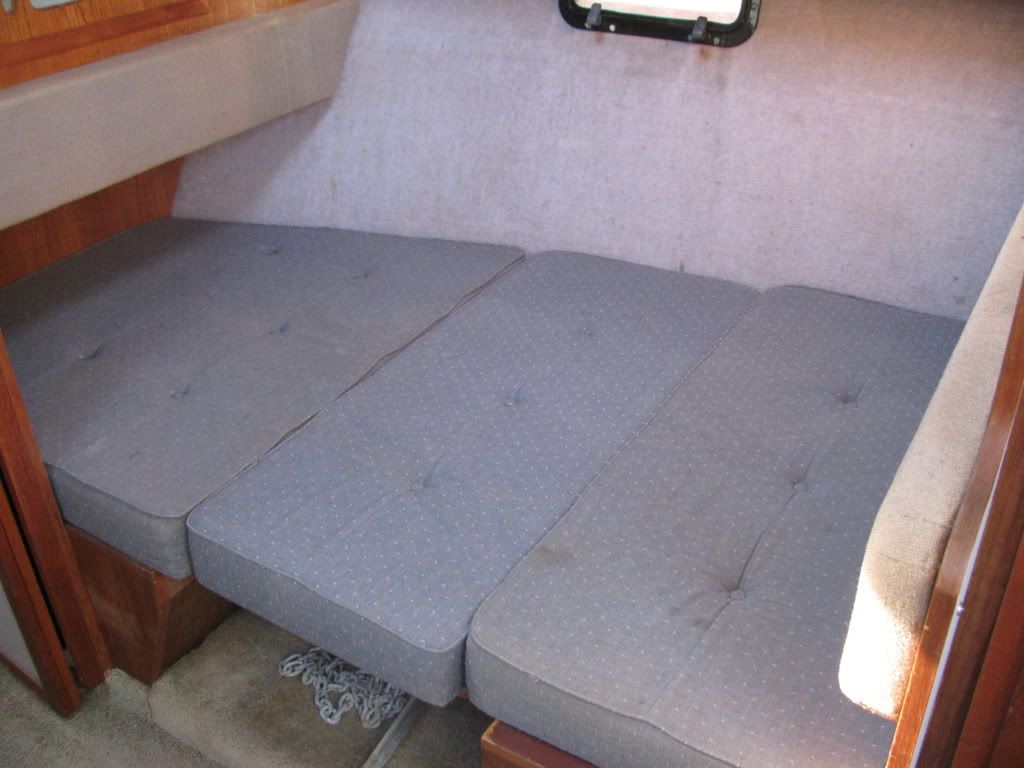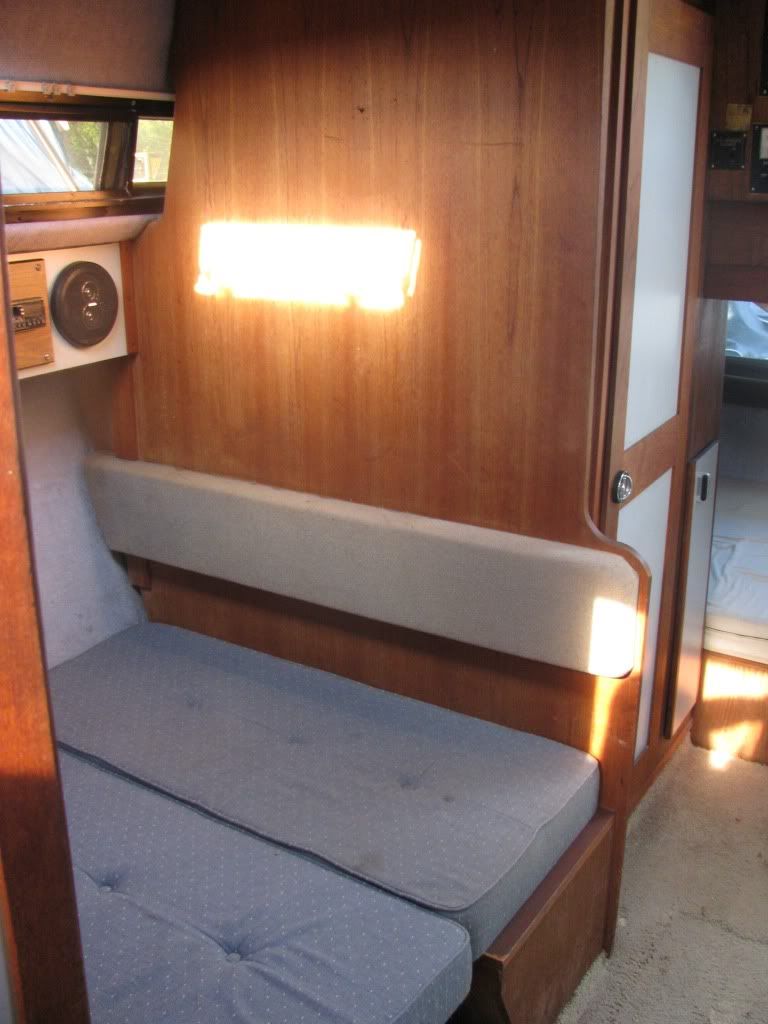 During: Here is the culprit. I started with the smallest, easiest looking panel.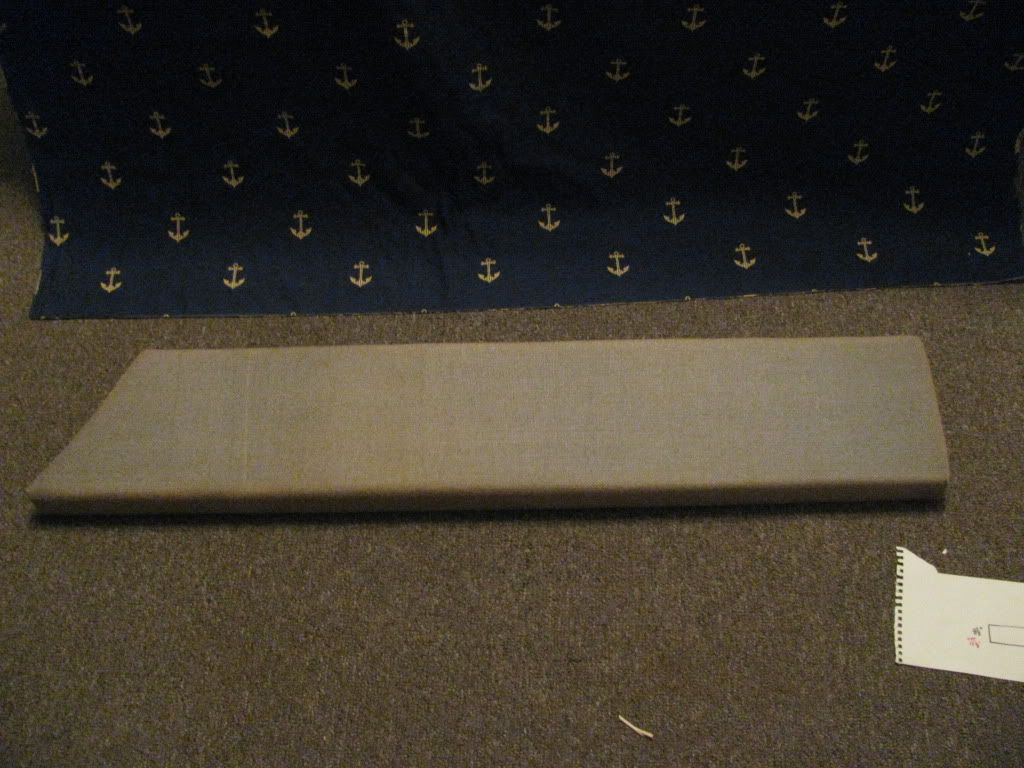 Measured: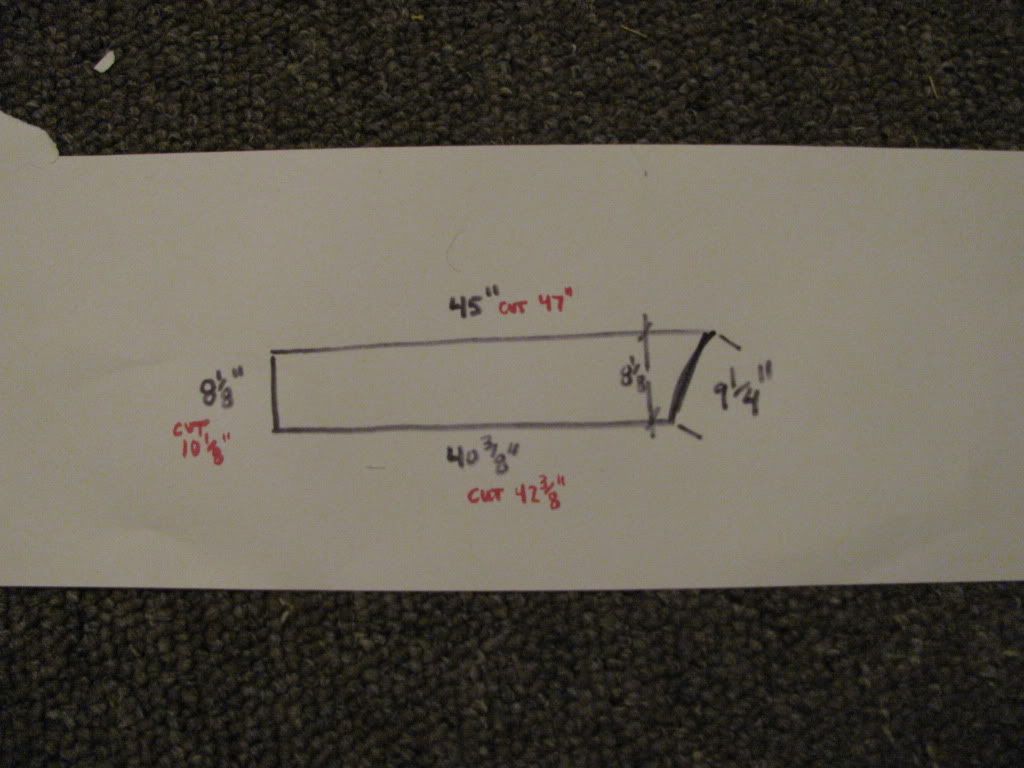 Then I cut out the top piece, leacing an inch around for overlap.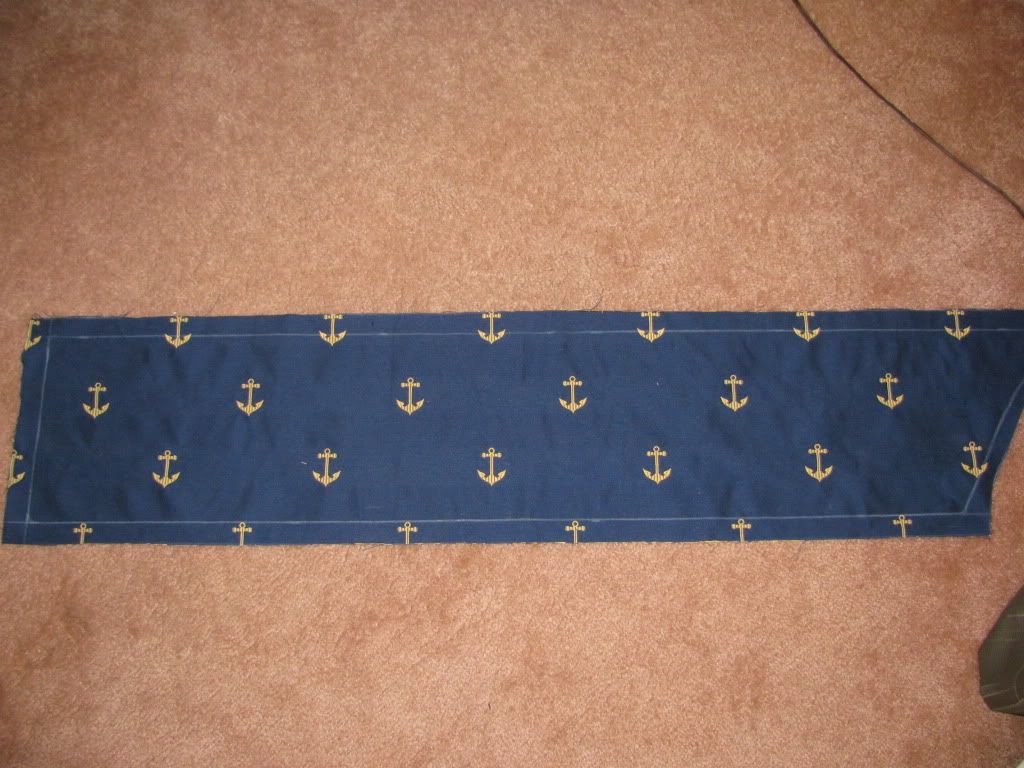 Next I did a few tests to see how the materials sewed together.