Hello everyone, Im new to the forum and new to boat restoration so I have been learning by reading the different forums in an effort to understand the process of the boat restore. I know my boat is not a Starcraft, but I could not pass on the opportunity to buy this boat, I think the hull is very similiar to other 16ft Starcrafts, just this boat is a Bluefin. The hull looks good, the motor is in getting checked out to see what repairs are needed to get it back operational again. It sat for about 5 years.
The boat is the "Sportsman" model, a bowrider. The floor and transom were just redone with resin coated plywood. The lounge seats are in good condition with no tears or rot however, the consoles are in rough shape so I plan to rebuild them. There is a walk through windshield that I plan to put back in the boat. The boat came with the bimini top canvas and tubing all in great condition.
I have had the boat home for about two weeks now, I had to clean, paint the hubs and trailer rims, new bearings and races, new tires too. I have removed the riveted floor and used gluvit to seal/prevent any future leaks as I have seen described so many times on the forums. The rivets look good, the hull seems to be in great shape.
Like I said, the boat restoration thing is new to me. I know there is money to spend on this boat, but Im motivated to take my time, do the job right
and have my boat restored like the projects I have seen here.
I wore a respirator today when I did the gluvit outside of my portable garage. Wow, when I was done you could smell that stuff 6ft from the boat, strong.
I am glad I applied it now, before I start on the interior. All the wiring needs to be redone on it too. I will post as I work along, here are some pictures as an introduction. Has anyone else restored a Bluefin?? Any feedback on this boat? Any feedback on the motor??-a 1981 Mercury 50hp ?? Thanks.
Here it is coming home....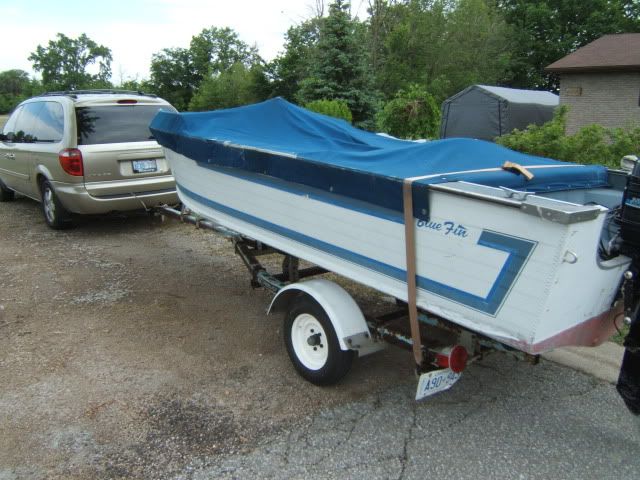 The motor and interior....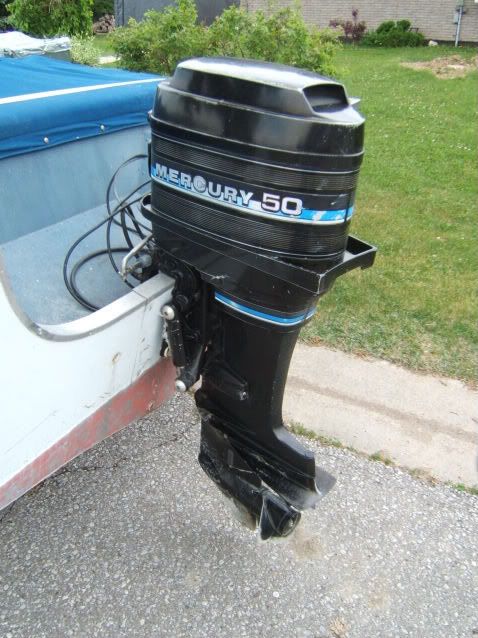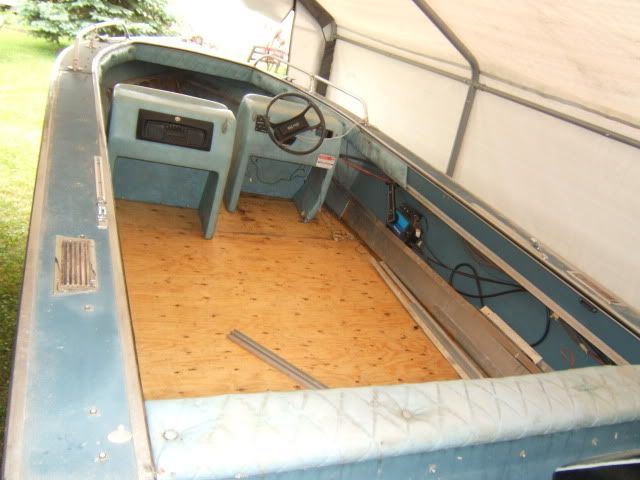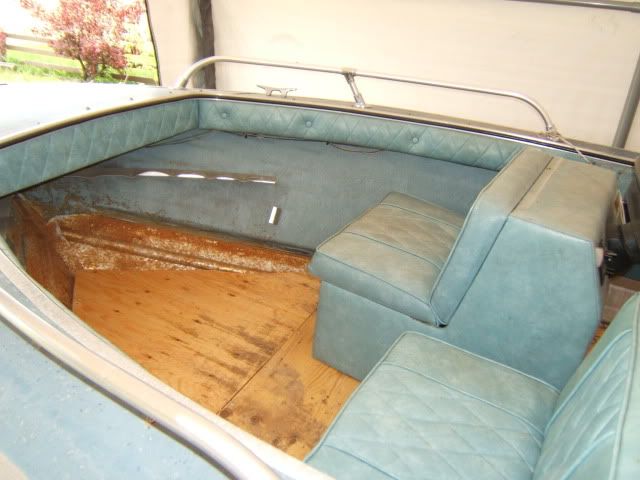 Some rotting interior that will be replaced....