I am wondering if anyone can offer me some advice related to this engine. I have started the engine & it fired right up, ran well, and seems to be in overall good condition. After running it though, there was some oil that leaked out from the propeller area onto the ground, nothing significant, but it was there nonetheless. So, I have a few questions.
My first question is, is this something I should be concerned about? I believe this is a 2-stroke engine, which confuses me even more that there seems to be oil leaking out of it, since 2-strokes get their oil from the gas/oil mix. This is where some advice would be helpful, as I know nothing about boat engines.
My second question is regarding the first-time run prep. How should I treat this engine prior to it's first serious run under my ownership? The previous owner admitted that the boat has sat since fall '08 and that the engine hadn't been fired until the day that he posted the ad for it. I'm thinking a total fluids change-out - especially if it really does require oil in addition to the typical 2-stroke fuel mixture.
My third question is regarding the propeller. There is some damage to the blades and I'm assuming this will have a drastic impact on not only the engine's performance on the water, but also the fuel economy. I'm not expecting miracles in a fuel-sipping engine, but I would think that a fully intact propeller blade would increase the efficiency of the engine by pushing more water with less effort.
My fourth and final question (for this post at least) is related to long-term care & maintenance. I've never owned a boat before, but I've heard a lot about winterization. While we are just now getting out of the long winter here in Utah, and this question is getting a little ahead of myself, I'm the type of guy who likes to know what he's dealing with & what he needs to do up front. If there's any post-run maintenance I need to do after having it out on the lake, I'd like to know now. Also, do I need to "winterize" this engine? I have heard from some people that outboard engines do not need to be winterized the same way that I/Os do.
That's it, I'd really appreciate any feedback & advice you may have. Now here's some pics!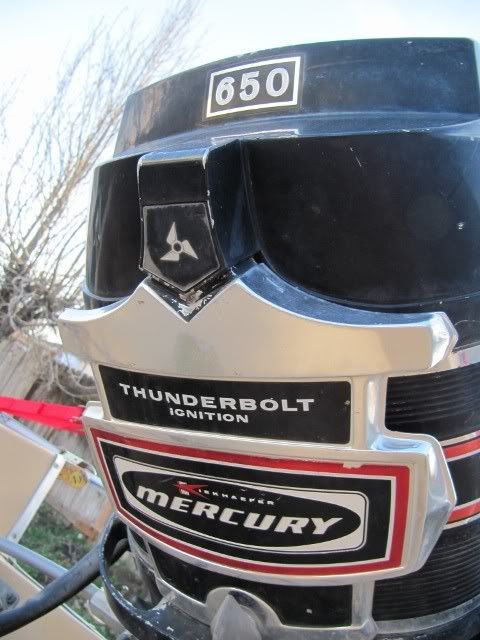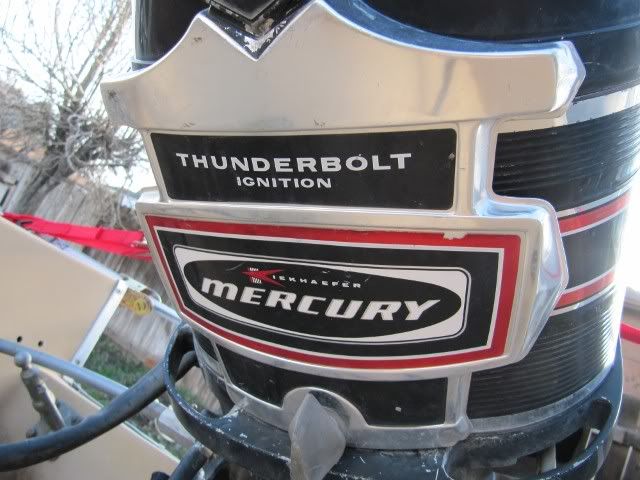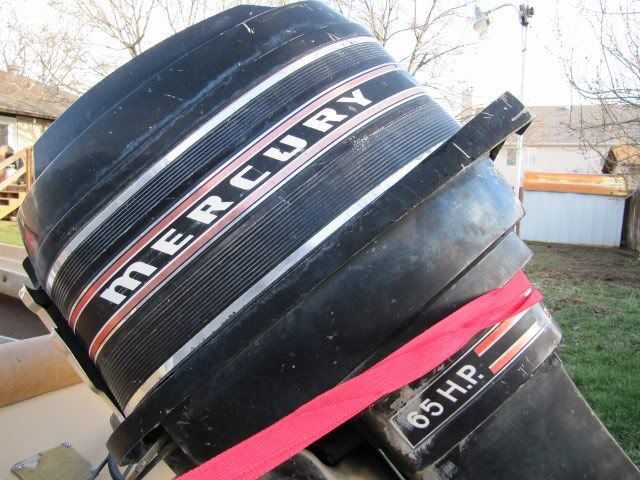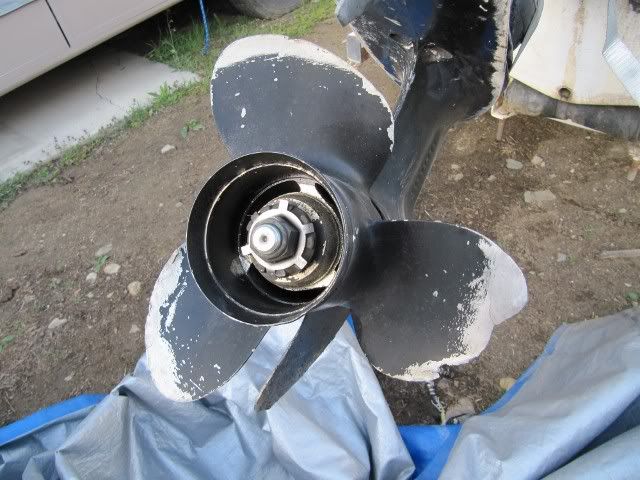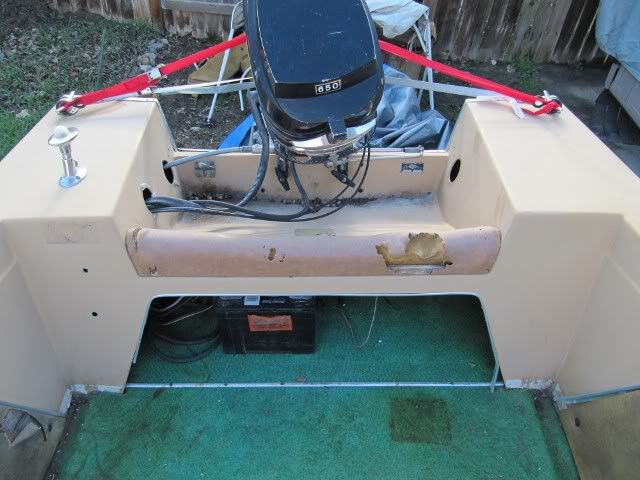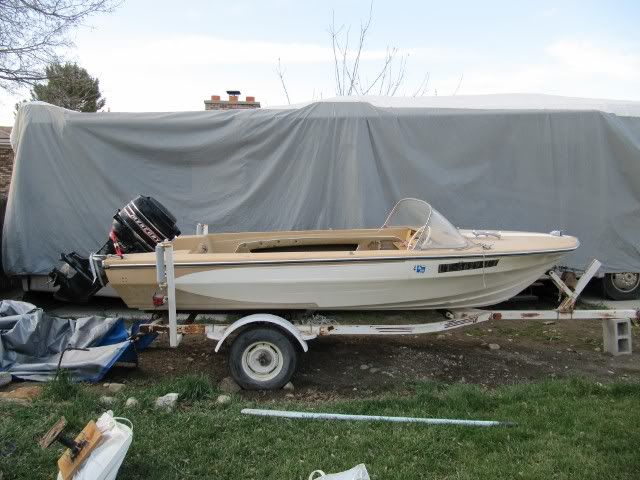 I paid $300 for the boat, trailer, & engine - off an ad that read "65 hp Mercury outboard engine-RUNS GREAT-comes with free boat & trailer!" Thanks again!
Here's the link to the thread for my '66 Glastron Futura V-150 boat restoration:
http://forums.iboats.com/showthread.php?t=385991