Greetings to everyone in this forum.
Well I have finally decided to start a thread on my boat restoration project. But first I want to say thanks to everyone here for all of the helpful posts and pics on every aspect of boat rebuilding. This is truly an amazing site, packed full of expertise from all around the world.
I picked-up a 1977 Cruise Boats 17' fiberglass runabout with a 1983 115 Hp Johnson outboard last summer. I wished that I had read more here before buying but I was looking for a project boat and I sure found one. The plus side was the trailer was fairly new and in great shape. Also the outboard runs very well and I sorted out what few problems it had before starting the rebuild. I did run the boat a few times last summer and it seemed to run pretty good but I could tell that it was probably water logged so I decided to take the plunge and started the rebuild back in March of this year. My plan was to finish by September but I am only a little more than halfway there which is okay because I will definitely have this baby complete by next spring. So, here we go:
Here are some of the before shots. (I took many photos with my cell phone when I originally got the boat and through part of the rebuild process, but I proceeded to drop said cell phone into my glass of ice tea earlier this summer thus eliminating those photos…mainly of the interior layout and the grinding phase.)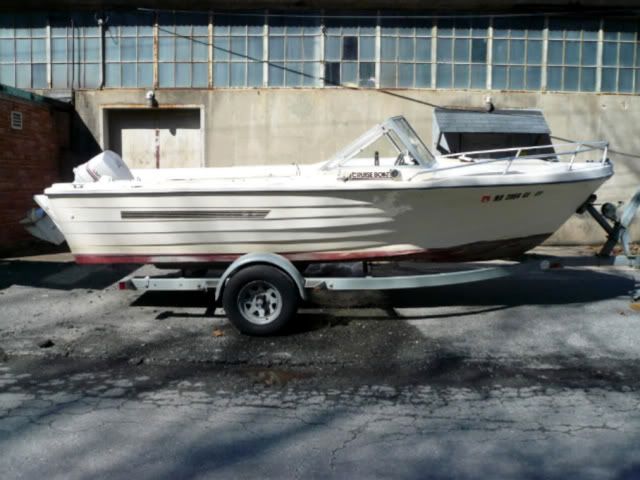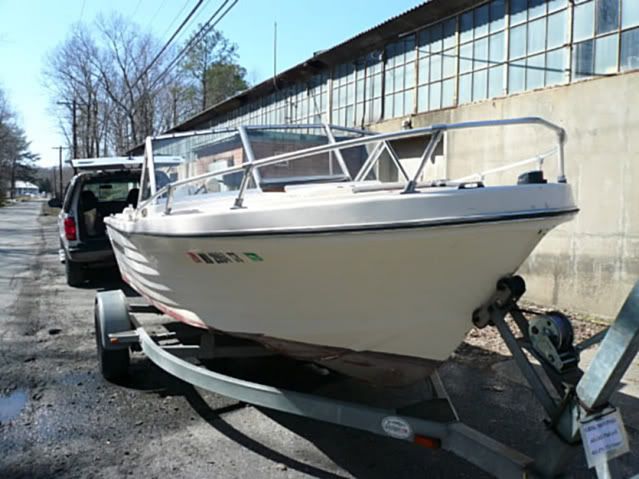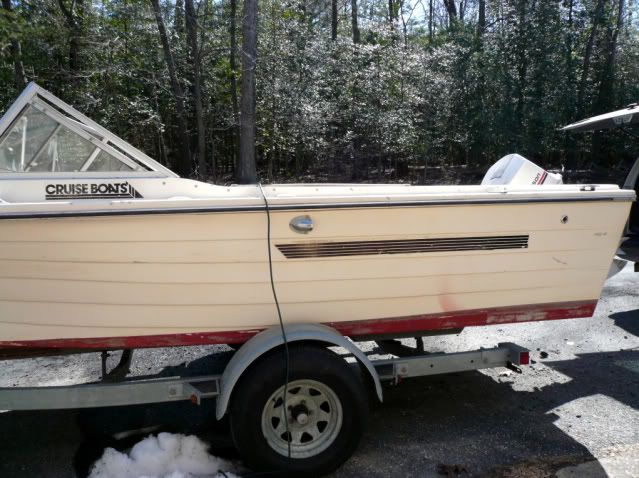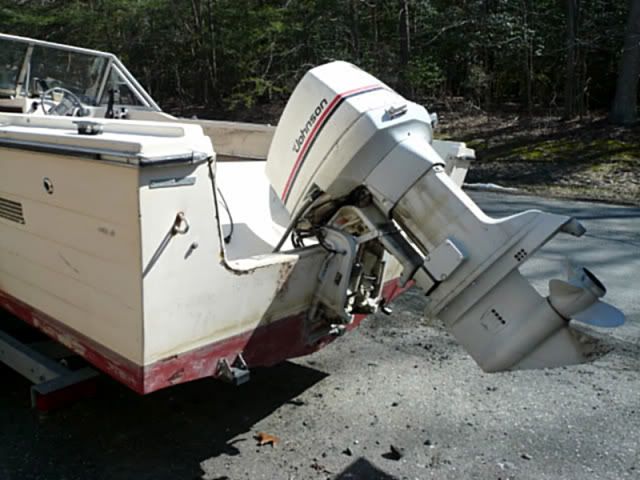 The inside is a basic dual console layout with twin back-to-back lounge seats and nasty ugly brown carpet.
One of the original owners of the boat replaced the floor at one point along with the console supports. The rebuild plan is as follows:
1. Completely gut the boat
2. Install new stringers, transom, floor and console supports
3. Paint exterior and interior
4. Install new steering system and steering wheel
5. Install engine and controls
6. Install windshield, bow rail and new deck hardware
7. Install all new wiring
Wow, is that all. Piece of cake.